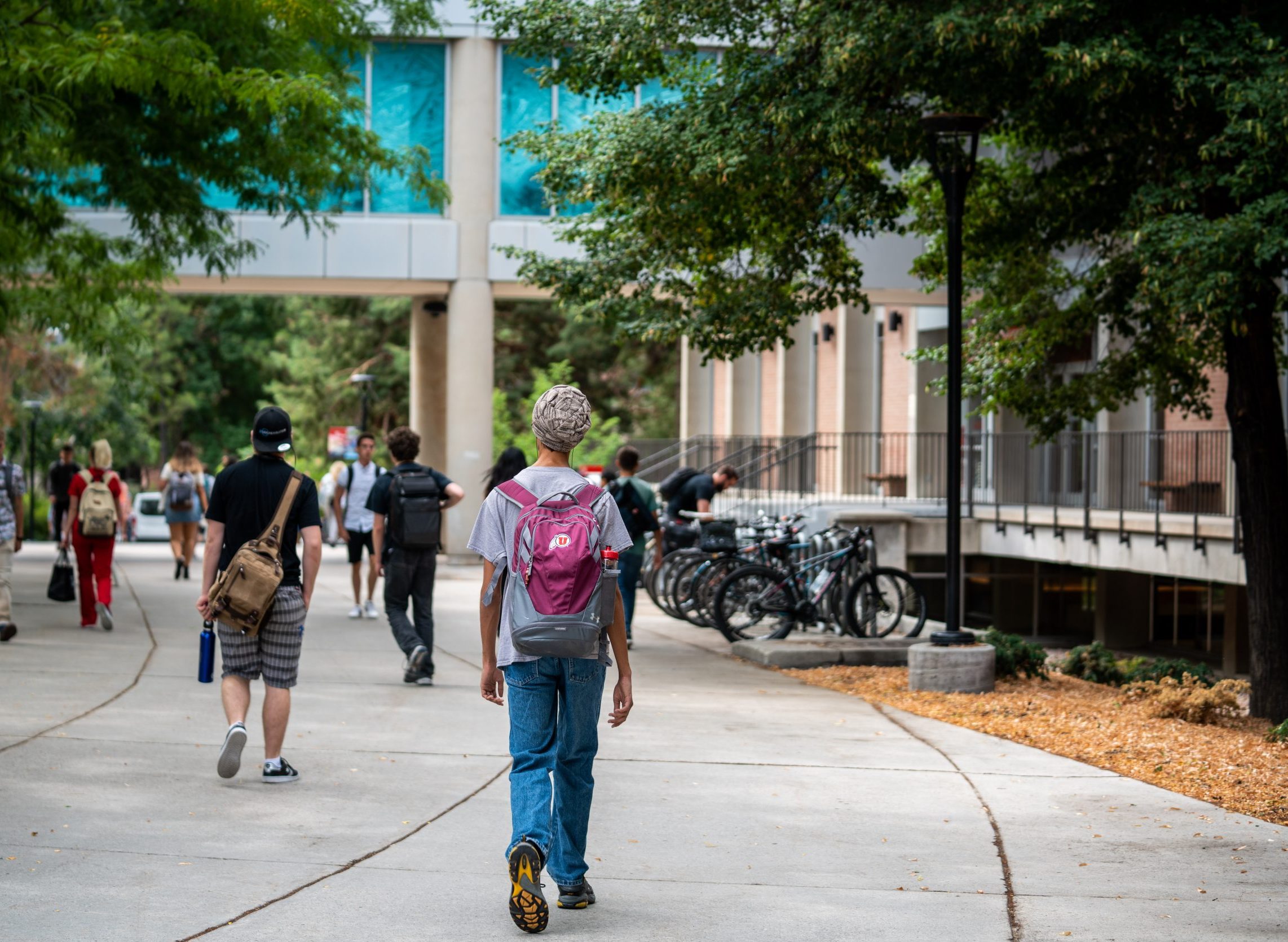 The new Community Services division at the U recently hired two new crisis support specialists dedicated to providing assistance to victims of crime.
Any person from the U community can reach these specialists 24/7 to discuss situations such as stalking, domestic violence and inappropriate behaviors.
Evelyn Cervantes started Aug. 17 and coordinates closely with the U Police unit specialized in interpersonal violence. Cervantes, who is fluent in Spanish and has experience working with diverse communities, will be doing victim advocacy, helping victims through the criminal justice process.
"We want to build a program to support victims in many ways," she said. "We are working to have an emotional support animal and arranging formal transportation for those who need assistance. We want to provide comprehensive assistance to everyone."
Hillary White, a social worker with experience in trauma-informed crisis intervention for domestic violence survivors, started on Aug. 24. In addition to working with victims, she is also developing an internship program for students interested in careers in victim advocacy or crisis support.
"We not only support victims with resources," she said. "It is about helping them during the process with questions about how to make a police report, questions about their families and their life after."
 About Community Services – A resource for everyone
The Community Services division is the newest part of public safety at the U. It was created after Marlon C. Lynch assumed his role as inaugural Chief Safety Officer in February 2020. The division acts as a liaison between victims and law enforcement, as well as connecting members of the campus community to other services and resources available on campus.
Jamie Justice, director of Community Services, envisions a division that serves as a mediator and advocate while also connecting victims with services on campus and external agencies.
"Our priority is to have specialized people who are advocating for and attending to victims' needs," she explained. "Our crisis support specialists are dedicated to victims, working to provide a space where people can speak and feel supported."
Community Services is committed to inclusion and is available to everyone.
"We know that a victim can be anyone, but we don't hear from men or members of underrepresented groups as often," Justice said. "We are committed to building a division prepared to support people from all backgrounds. People need to be heard to heal, and we're here to help them on that journey."
You are not alone
If you are going through a difficult situation, need more information about reporting a crime or want to talk with a specialist, call 801-585-2677 and ask to speak with a crisis support specialist.
*Crisis support specialists are mandatory reporters under Title IX. Confidential resources are available through the University Counseling Center, Women's Resource Center, and Victim-Survivor Advocates in the Center for Student Wellness. More information is available at SafeU