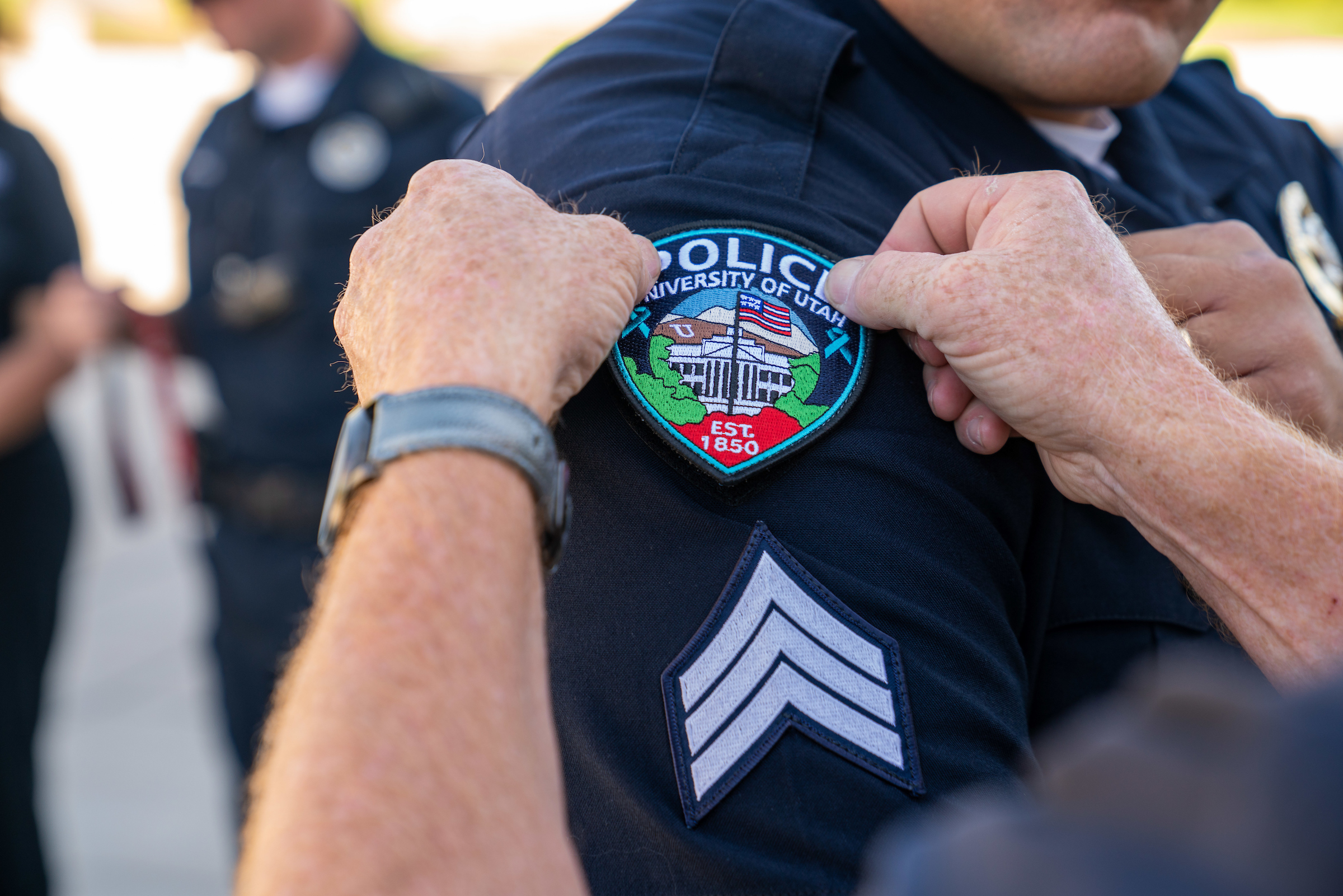 In recognition of Sexual Assault Awareness Month (SAAM), Rodney Chatman, chief of the University of Utah police department, has asked that all officers wear a teal ribbon patch on their uniforms. The national campaign is an effort for individuals and organizations to raise public awareness about sexual harassment, assault and abuse and educate communities on prevention. This year, SAAM is celebrating its 19th anniversary with the theme, "I ask."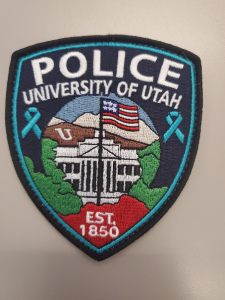 Patch worn by officers during April 2020 with teal ribbons in recognition of Sexual Assault Awareness Month.
"We're proud to reaffirm our commitment to victim advocacy and join in this national awareness effort," said Chatman. "As we work
to create and sustain a culture of safety at the University of Utah, we're developing new trainings and processes and hiring new personnel, all with a focus on prevention that shifts the onus away from the victim and onto the perpetrator."
Throughout the past year, the U's Department of Public Safety has made significant improvements to its victim-centered responses. Personnel additions include a detective specializing in interpersonal violence and sex crime investigations, a detective specializing in technology and online/cellphone investigations and a full-time victim advocate.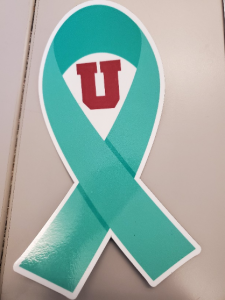 Teal ribbon magnets to be attached to University Police Department vehicles in recognition of Sexual Assault Awareness Month.
"Jamie Justice, our victim advocate, offers support and guidance to survivors as they consider making a police report and on through the criminal justice proceedings," said Chatman. "As an active member of our team, she also works collaboratively with our detectives and responds to crises on and off campus when available. We are already noticing the positive difference her expertise makes in how we're able to interact with and help victims."
In addition to hiring new personnel, all detectives are now trained in trauma-informed victim interviewing. Victims are also now contacted by a detective less than 24 hours after a case is assigned.
"As we all work together to eliminate sexual violence, it is our responsibility to ensure victims feel heard, believed and protected," said Chatman. "This has been a year of significant growth and change in our department and recognizing this important month is a powerful way for us to demonstrate the things we value, such as preventing sexual assault and educating our U community on consent."