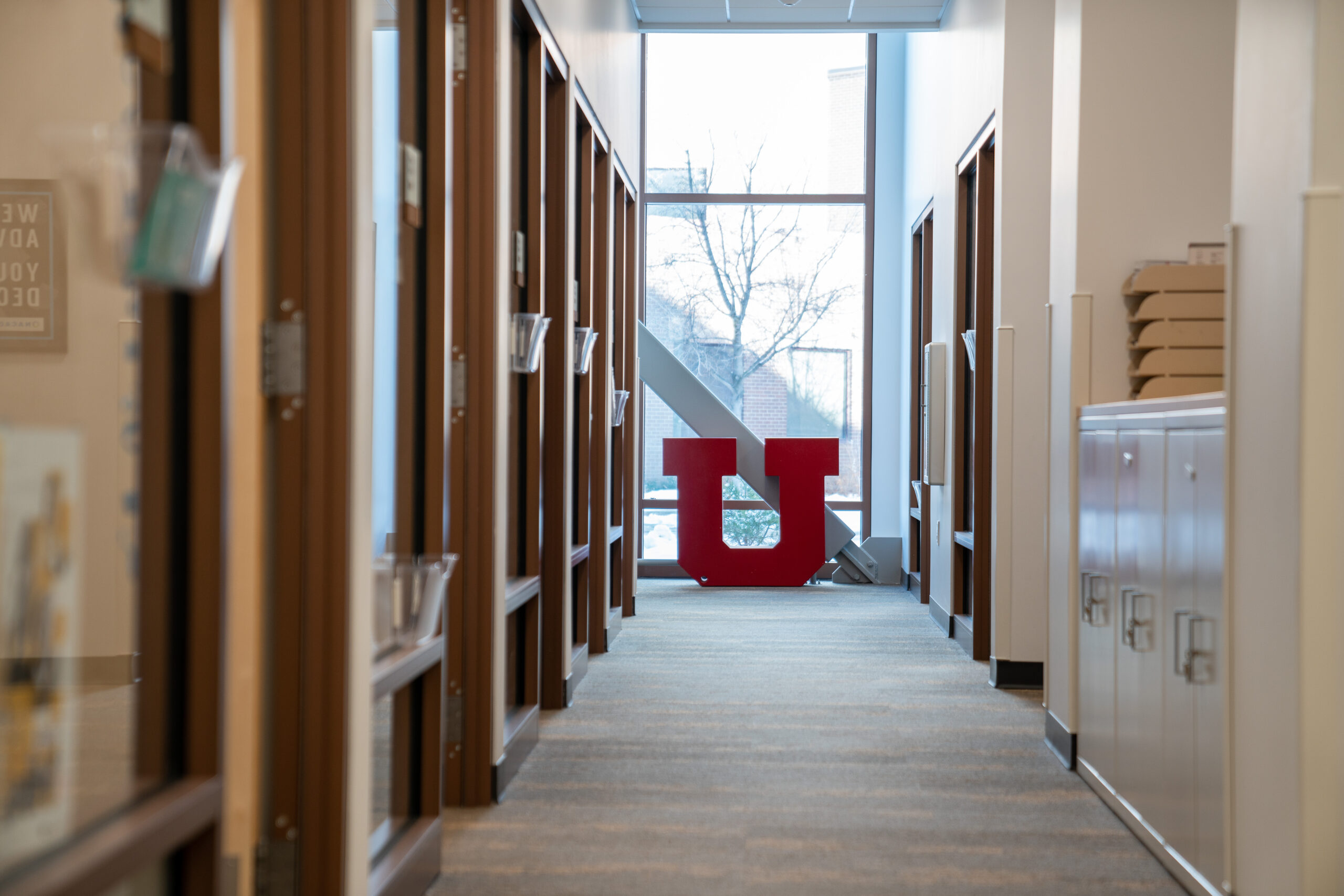 Hilary White is the crime victim advocate coordinator for the University of Utah Department of Public Safety. She provided some information about the ways she and other advocates empower victim-survivors to make informed decisions about what they want to do next.
How long have you worked at the University of Utah, what's your background and what brought you to the position of being a crime victim advocate?
I have been in this position since August 2020. I came here because I wanted to help contribute to the good things that are happening at the university. I had been working at YWCA Utah for four years prior to that. My passion is helping folks who have experienced domestic violence and sexual assault. I really gained a lot of expertise in the local resources when I was working at the YWCA and then I gained a whole lot of learning opportunities when I came to the university because there are so many resources available here as well.
What does your role as a victim advocate at the University of Utah entail?
It entails a lot. Victim advocates render trauma-informed care to folks who've been harmed by providing information, support and advocacy. The most important thing that I do with anybody is help them develop a safety plan. Support can include conducting danger assessments, assisting with protection orders, and providing education around domestic violence or trauma, how it affects the brain and the body, etc.
I also provide advocacy and education about the criminal justice system. I can be with someone while they're going through that system. For example, I can be present to provide moral support during an interview with the police or while attending court, those kinds of things. I provide referrals to the different partners we have on campus especially, but that can also include off-campus resources, depending on the needs of the person I am working with.
I help folks navigate things at the university. That could include Title IX and the Office of Equal Opportunity & Affirmative Action processes as well as academic adjustments. In a nutshell, it's my job to be an expert in all the resources that are available to somebody and then bring up those resources when it sounds like it's relevant to them so they can make an informed decision about what they want to do next.
What do you want students to understand about your role?
There are two basic things I want them to retain. The first is, there is help available, whether or not someone wants to report. If an individual does not want to report, they can use the victim-survivor advocates (VSAs) with the Center for Student Wellness. The VSAs provide many of the same resources I do, and they are confidential (i.e., not mandatory reporters). If an individual wants support through the reporting process with the University of Utah Police Department, my team of crime victim advocates can provide that assistance. While VSAs are available by appointment, my team is available 24/7 so if someone needs safety planning at 2 a.m. we can answer the phone.
The second big thing to know is that there are experts available. If you've been harmed in some way, get in contact with someone who can help you navigate what to do next. Don't hesitate to reach out because there are so many ways the university can provide support. It could be stalking, it could be domestic violence, it could be sexual assault, it could be exploitation. Whatever the situation is, I can help someone know what their options are for getting resources.
What should students understand about mandatory reporters on campus?
With few exceptions on campus, most employees are mandatory reporters. If someone wants to know how to get help but doesn't want to activate the systems that occur when they tell a mandated reporter, they should go to a confidential resource, like the victim-survivor advocates in the Center for Student Wellness.
How can students contact the victim advocates in the Department of Safety?
If someone is experiencing an emergency, always call 911. If you need help with safety planning or other resources the victim advocates offer, you can call 801-585-2677 at any time of the day and ask to be transferred to a victim advocate. That is the same number you can call for the police or a security escort. If your request is not time-sensitive, you can email crimevictimsadvocates@utah.edu. More information about the services we offer can be found here.