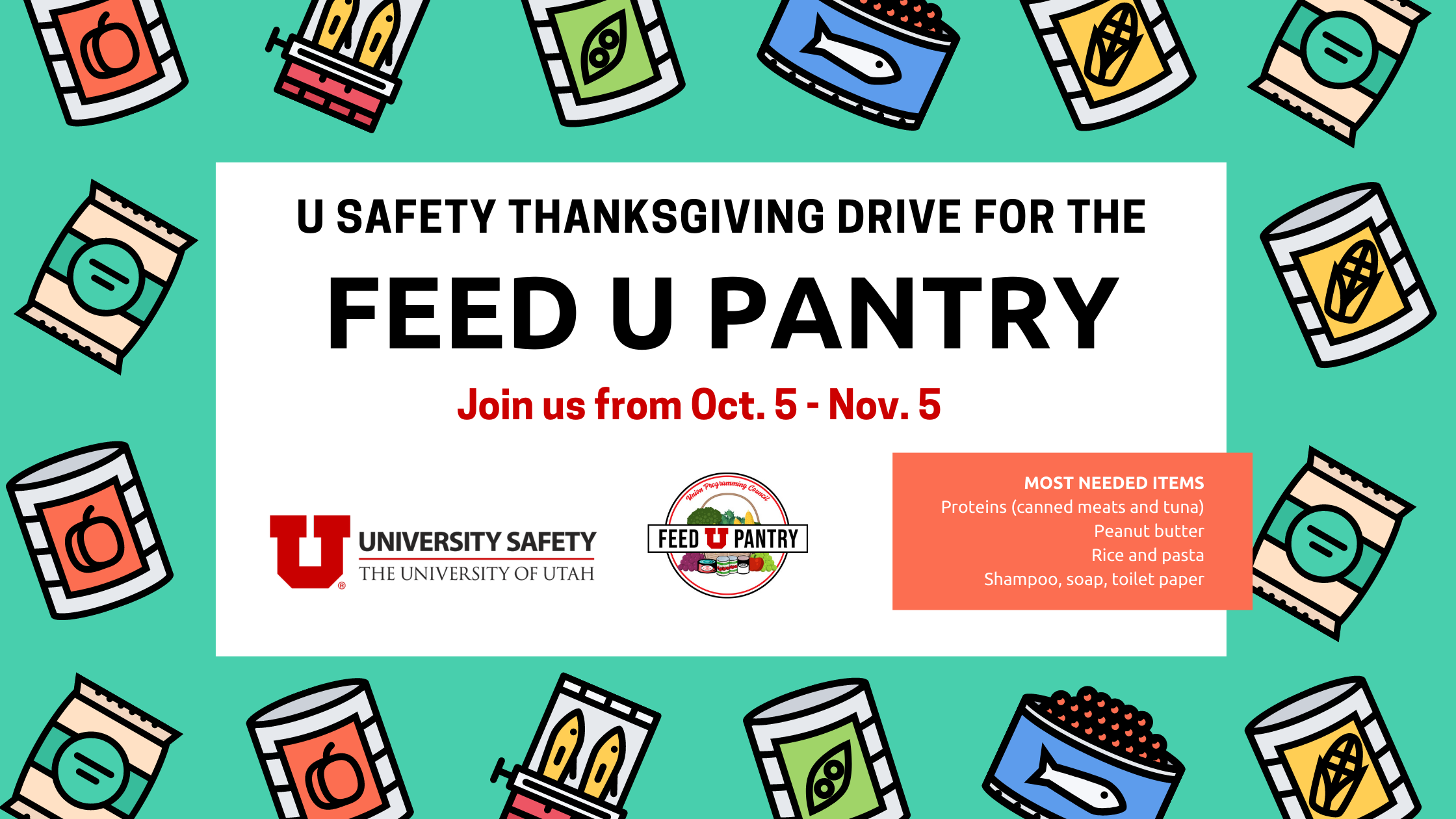 In 2020, the University Safety Department introduced the Thanksgiving Drive for the Feed U Pantry, and this year, the department is expanding it with eight locations across campus. The collection takes place from Oct. 5 to Nov. 5 and helps students and U community members in need.
"We started this initiative last year, and the response from our community was overwhelming," said Ana Belmonte, communications and marketing specialist for the University Safety Department. "Research shows that a large percentage of college students experience food insecurity, and if we can do something to help our community, we will continue to do so."
Since 2014, the Feed U Pantry, located in the basement of the A. Ray Olpin Union building, has provided food to anyone with a valid Ucard. The donations from this drive will be delivered to the U food pantry on Monday, Nov. 15, a week before students leave campus for Thanksgiving break.
Collection bins, provided by Utah Food Bank, are marked with the Feed U Pantry logo and are available at the following locations:
Public Safety Building - front desk
Ray Olpin Union Building - lobby area
Burbidge Athletics Academic Center - lobby area
Jon M. Huntsman Center - lobby area, south entrance
Eccles Student Life Center - front desk
ASUU - Union Building, suite 234
Student Services Building - 2nd floor, south entrance
Office of the Dean of Students - Union Building, room 270
Canned proteins, peanut butter, dry food (rice, pasta, etc.), and hygiene items are most needed. If there is a department, office, or group interested in making a large donation, please contact Ana Belmonte at ana.belmonte@utah.edu to coordinate logistics.