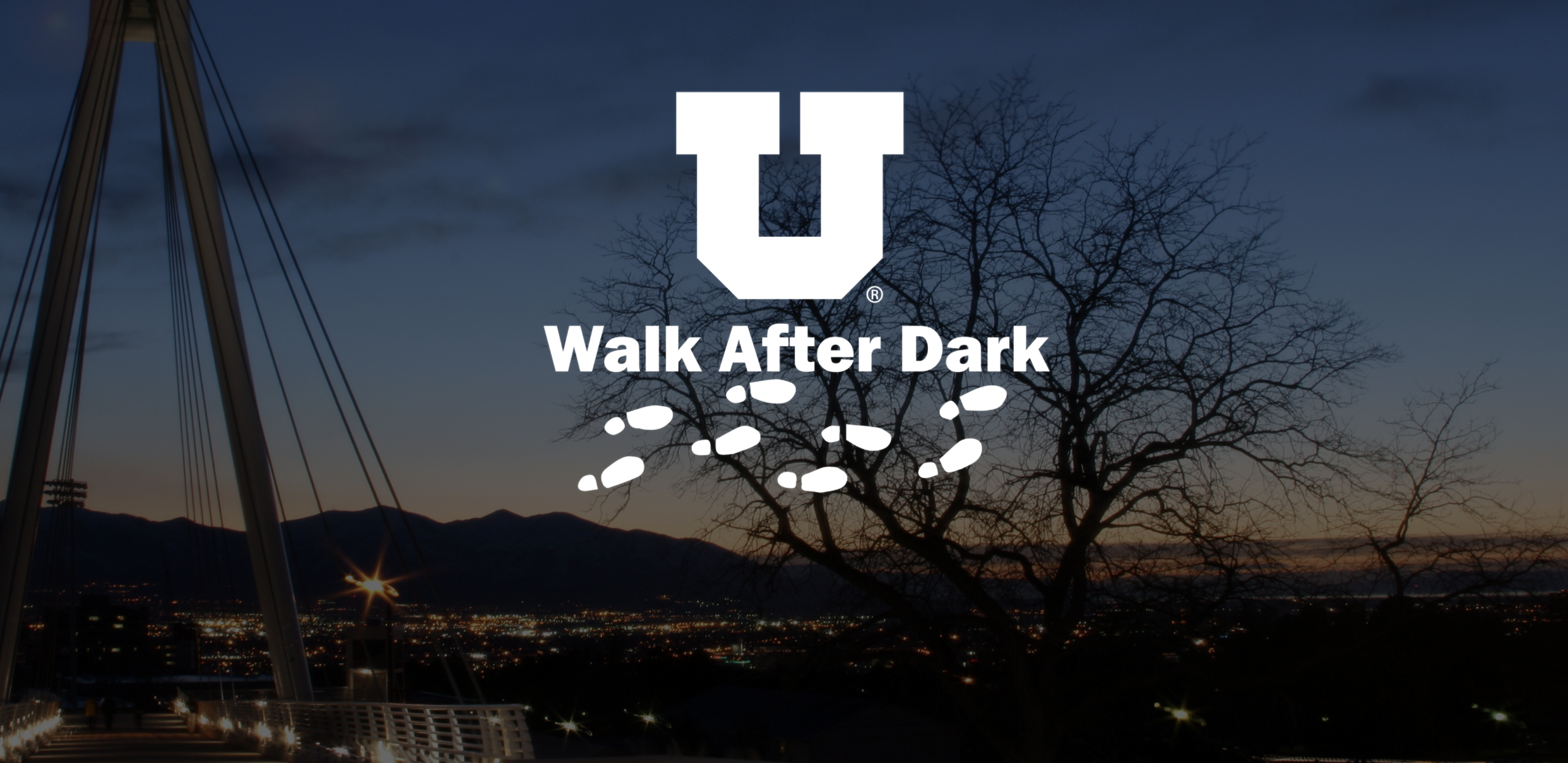 Every year Environmental Health and Safety (EHS) partners with Facility Management, the University Safety Department and student leadership to conduct a survey of outdoor lighting across campus. During this event, volunteers from various organizations walk every sidewalk on campus to survey lighting levels and look for other safety issues related to travel across campus at night.
The 2021 event took place on Oct. 6 at 7 p.m. and began in the Spencer Fox Eccles Business Building. After checking in with staff and receiving assignments, volunteers were organized into six groups to canvass the campus geography: Science, Engineering, Health Sciences Campus, Heritage Housing, Sport Science and Business. Each group was assigned to a team leader, who guided the activity in each specific zone.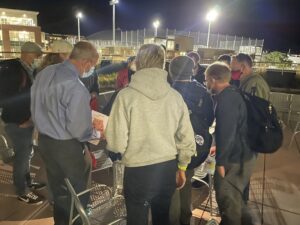 Areas of low light and broken or ineffective light fixtures were identified and referred to Facilities.
"It is so powerful to see our community working together to improve campus safety," said Interim Chief Safety Officer Keith Squires. "This activity helps us build stronger connections with campus partners, meet with students and identify spots on campus that require more attention."
During the hour-and-a-half event, 89 volunteers walked the campus while pinpointing locations in need of improvement. During the activity, groups found some corridors where additional lights are needed, areas where trees need to be trimmed to improve visibility and fixtures where bulbs need to be changed.
"This was my first walk after dark, and I wasn't sure I would make a big difference," said Luis Ramirez, a Presidential Intern who participated in the event. "However, I was shocked by the end of the night after discovering and reporting that numerous lights were out. It was a heartwarming experience seeing our campus community working together to make it a brighter and safer place."
Results
After the event, a summary of findings is shared with Facilities, according to Jennifer Stones, associate director of Occupational Health and Safety at the U. The information helps Facilities personnel address areas in need of repair and identify and repair nonfunctional light fixtures. The data also inform future capital improvement projects to address areas with perceived low-light conditions.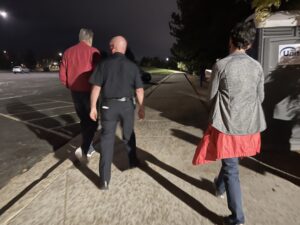 "Safety is a shared responsibility, and this is an excellent opportunity to engage different groups of the campus in prevention," explained Sarah Morris-Benavides, Science group team leader and associate director of safety at the College of Science and with Environmental Health and Safety. "I hope to see more community members involved in the activity every year."
All members of the U community are invited to participate in the Walk After Dark annual event. More information here.