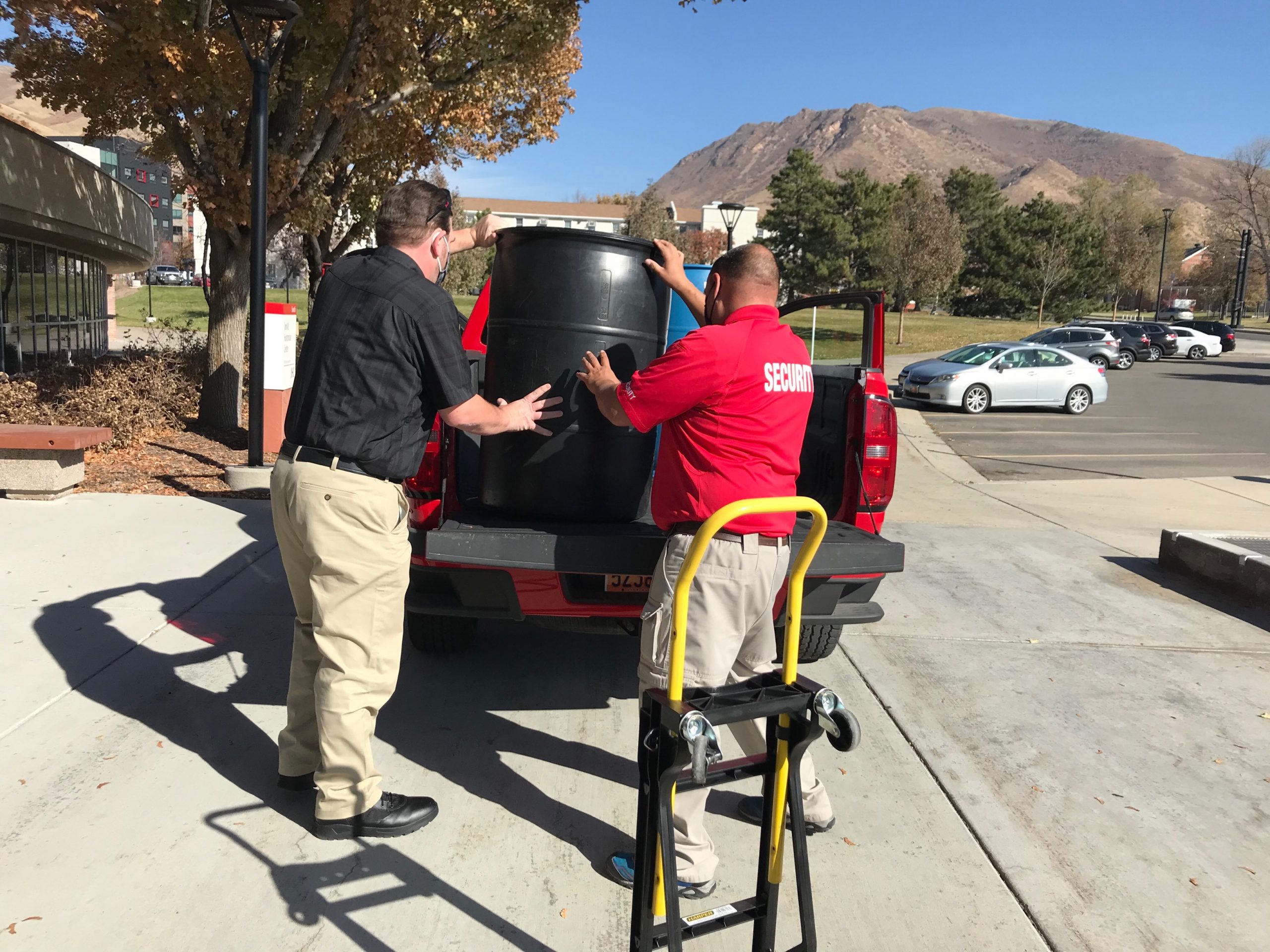 University of Utah Safety hosted a Thanksgiving Drive for the Feed U Pantry, from Oct. 5 to Nov. 5, to support U community members in need. More than 570 pounds of food were collected from donations across the university.
Since 2014, the Feed U Pantry, located in the basement of the A. Ray Olpin Union building has provided food to anyone with a valid Ucard. To support their mission, U Safety placed collection bins, provided by the Utah Food Bank, in the Union Building, in the Public Safety building, and in the Jon M. Huntsman Center (arena), getting an outstanding response from the U community.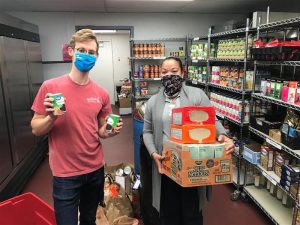 By the end of the collection, all the bins on campus were full of donations, including more than 60 cans of protein, more than 180 packages of ramen noodles, 30 oatmeal packages, 32 boxes of mac and cheese, 42 cereal boxes, more than 160 cans of vegetables and beans, 40 packages of pasta, 50 bars of soap, 44 tubes of toothpaste and 38 rolls of toilet paper. Officers from University Police and Campus Security helped to deliver the donations to the Feed U Pantry.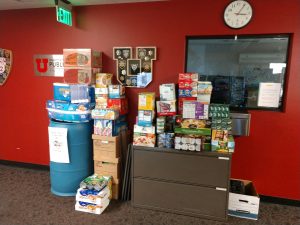 Partners across campus helped share information about the food drive through their social media accounts. University of Utah Athletics was one of the biggest supporters, with a donation of $600 worth of goods from coaches and staff, coordinated by Nona E. Richardson, executive senior associate Athletic director.
Thank you to all those who helped support this important cause!