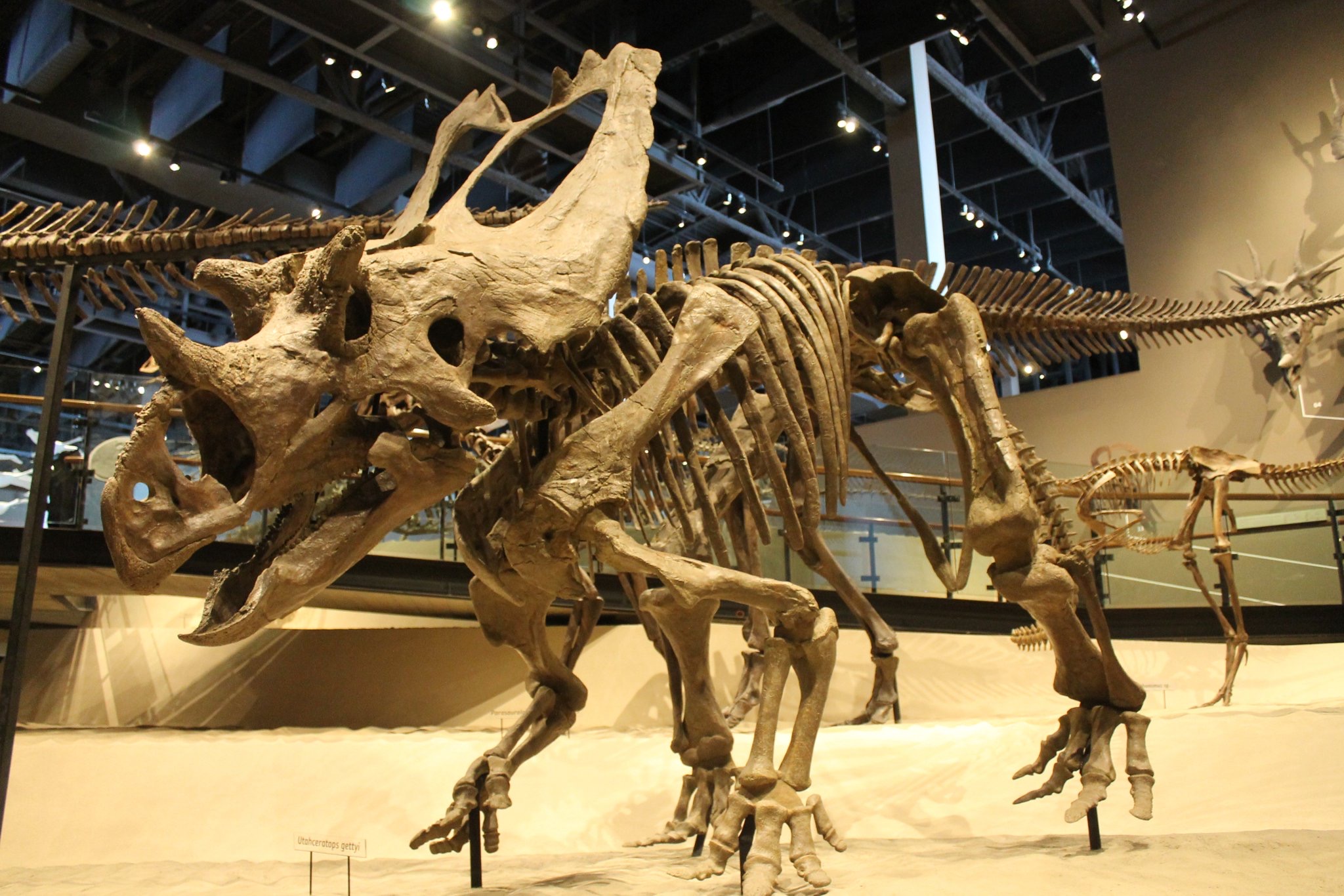 When you think about campus security officers, you might picture individuals patrolling, locking and unlocking buildings, or providing courtesy escorts and motorist assistance. However, some members of the University of Utah Campus Security team have some unexpected talents and expertise.
A team of six security officers who work in the Natural History Museum of Utah (NHMU) do more than traditional security work. Apart from their regular training in First Aid, CPR, and other safety techniques, these security officers receive hands-on training specific to the museum, which has labs, hosts field trips, and holds priceless artifacts.
"We rely on them not only for the security of our building, staff, and visitors, but also to protect the material that we hold—collections for the benefit of the public," said Janaki Krishna, collection register for the museum.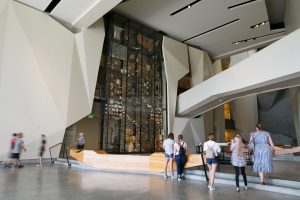 The Team
Ronald Desjardins has worked as a security officer at the museum for half a decade and has also volunteered more than 100 hours with the museum's paleontologists. Officer Amy Lange's security work involves monitoring mice, insects, and snakes that enter the museum. She also has experience volunteering in the curator's team with vertebrates. Gerardo Robles, a bilingual officer, started to work at the NHMU when he was a teenager as part of the Youth Teaching Youth program. Officer George Lowry is a member of the museum's Emergency Planning Committee that prepares for disasters and conducts regular evacuation/fire drills. Tyler Dawson works at the museum while also attending classes at the U. Finally, Austin Dye lives the real-life version of "Night at the Museum" as the night security officer.
"As security officers here, we have unique opportunities to learn about the work going on in the museum," said Desjardins. "We've learned about 'prospecting,' or hunting for fossils, and about how new species of dinosaurs are identified and named after those who discover them."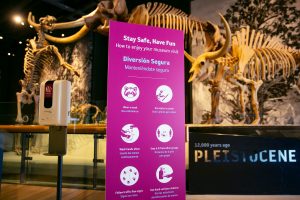 With the current pandemic, these security officers took on a whole new set of duties to assist with public health protocols, such as temperature checks for museum staff who work on-site.
"When the direction came to close the museum to the public and transition staff to remote work, our bustling building quickly emptied, but our diligent Campus Security team remained 24/7," said Chief Operating Officer Abby Curran. "They've been a critical part of our team—keeping our building, collections, and the limited staff coming onsite safe and secure during this time."
Public Health Safety
During the COVID-19 pandemic, the Natural History Museum of Utah has implemented a variety of changes to support visitor safety, such as limiting capacity in the galleries by requiring ticket reservations. These can be reserved online. More safety precautions are outlined here.
*Images and video: ©️NHMU / NHMU footage provided by Blank Space: Alec Lyons and Colby Bryson.