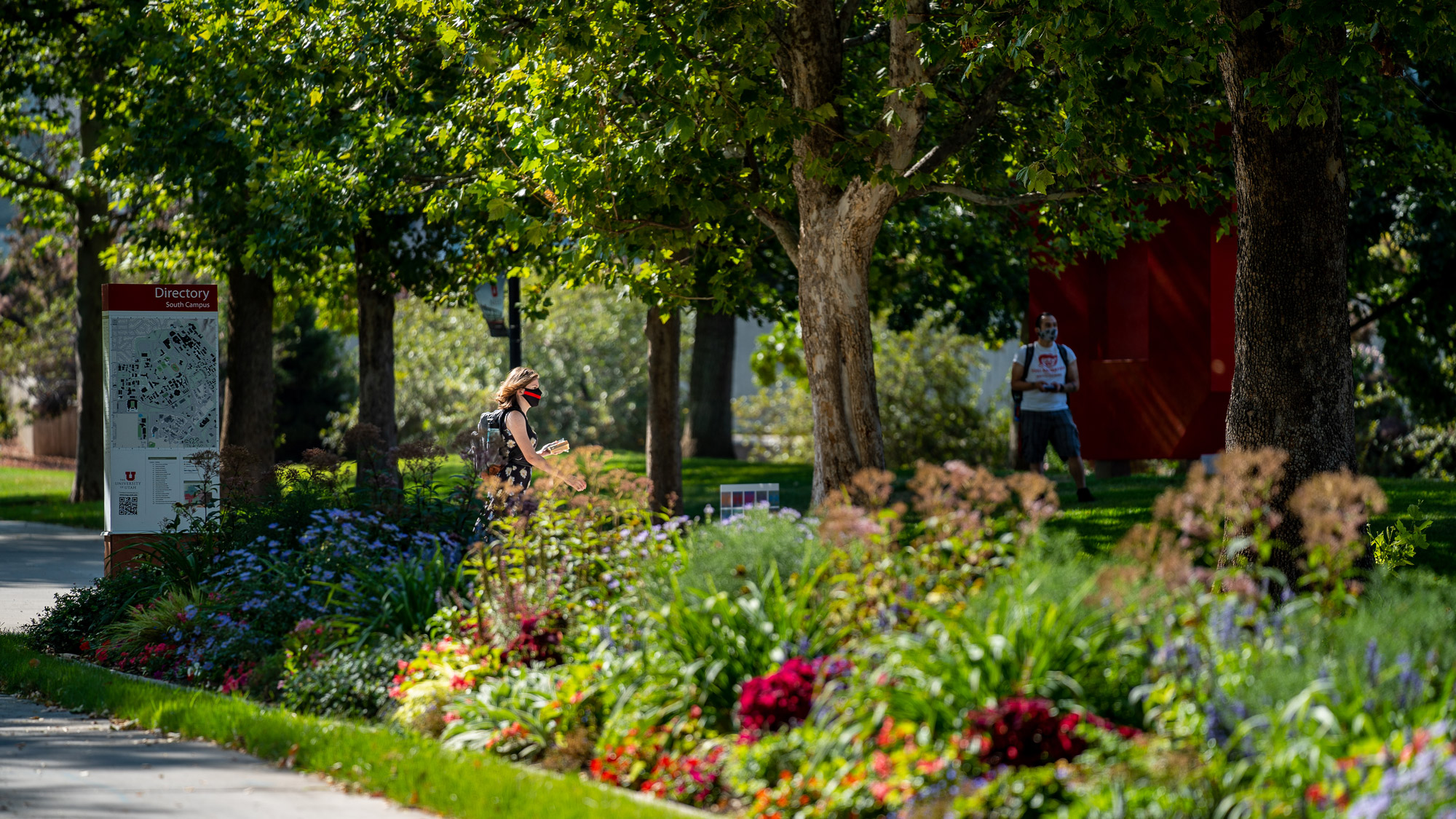 The University of Utah Surveillance System Administrator Committee (SSAC) was created in 2019 and is responsible for the implementation of procedures associated with building access and surveillance systems on campus, as well as completing an inventory of these systems. The committee and the procedures established are governed by policy 3-234. The committee is comprised of three faculty members, two students and staff whose work relates to public safety and facilities management at the U. They oversee the current surveillance inventory, prioritize the investment in new surveillance systems and make recommendations to improve building access.
"All the members of SSAC are committed to fostering a safe campus environment while respecting individual privacy," said Harriet Hopf, professor of anesthesiology and chair of the committee. "We want to engage the U community in conversations about security systems and explore the benefits and drawbacks from different perspectives."
The preliminary work of the SSAC involved inventorying all surveillance systems on campus and determined that investing in new surveillance systems and a building access system that enables automated lock downs should be prioritized.
"The U has unique security needs because it houses several buildings, such as hospitals and clinics, that require high-level access and surveillance," Hopf said. "The SSAC approved a procedure for the registration system for surveillance systems, which is being implemented across campus. We have two centrally administered systems on campus, and we have several individual systems. We have launched the registration audit program this year, adding users and systems to a centralized database, and, at the same time, have begun to provide annual training to systems' owners."
Privacy
The SSAC is committed to informing the U community about what data is collected through these systems and how it is used, stored and protected.
"The committee will confirm video surveillance is operated at the U to deter crime and assist in protecting the safety and property of the university's community, while respecting and preserving individual privacy," said Ryan Doyle, director of security and law enforcement technology and SSAC member. "At no time will video surveillance be operated to monitor individuals based on characteristics of race, gender, ethnicity, sexual orientation, disability, citizenship or to infringe on an individual's right to freedom of speech or assembly."
Some of the privacy precautions that authorized personnel will have to implement when accessing videos include blurring faces when downloading a video and never downloading videos to a personal device.
Standards and Priorities
To include the current systems in the new registration, the committee is working with Facilities Management, UIT and other campus stakeholders to identify existing systems operating independently of the campus central system. The team will conduct an audit of each of these systems to determine if the system is in compliance with the existing policy and will also include a recommendation as to the future administration and operation of the system.
"It is important that every surveillance and access system on our campus meet certain specifications and criteria aligned with industry standards and best practices," explained Doyle. "Through this assessment, every existing system that meets the standards will be registered and those that do not will be replaced."
 The group is currently in the discovery phase. Once it understands what is in place, it will provide recommendations for priorities and next steps.
"We anticipate a focus on areas with a history of incidents, such as past reports and concerns from a public safety perspective," Doyle said. "We're also interested in areas with a high concentration of people, but we won't be able to make specific recommendations until we have a clearer picture of our current status."
Areas with pedestrian traffic, parking lots and locations where camera equipment is out-to date or not operating correctly also will be prioritized.
In addition to surveillance and access control technology, the committee prefers to focus on crime prevention through environmental design and construction. Working with the U's Facilities Management Department, it is focused on setting standards in the landscape, Wi-Fi connection, and lighting to improve safety on campus.
Students, faculty, staff and visitors can bring their concerns or comments to the committee. The SSAC launched a form where the U community can report concerns about security and privacy.
Entities on campus that operate their own surveillance system can register now!