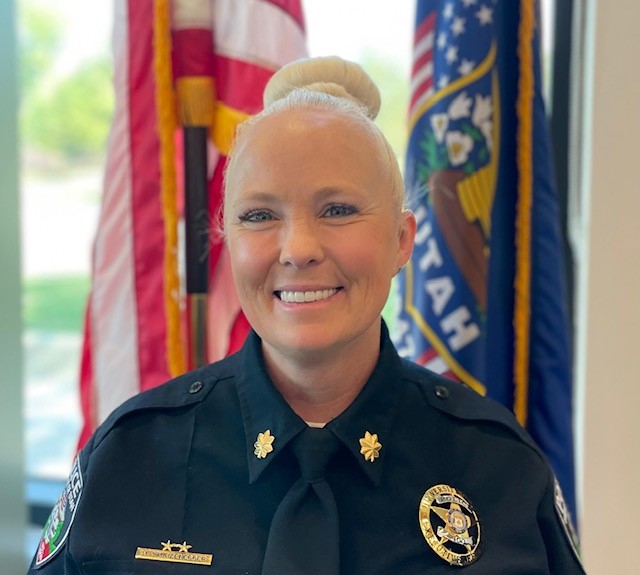 University of Utah Chief Safety Officer Keith Squires has named Lt. Heather Sturzenegger as his chief of staff/executive officer.
Sturzenegger has 15 years of law enforcement experience and was formerly the lieutenant over investigations at the university.
"I am excited to take on my new role as executive officer," Sturzenegger said. "I have loved working in public safety with our campus community and look forward to serving in this new role through communication, collaboration, and community engagement."
Sturzenegger is responsible for serving as the principal liaison and source of coordination for the U's Dept. of Public Safety with external public safety agencies, community engagement, public safety committee management, intra-department coordination/communication, and professional responsibility.
In addition to her work at the U, Sturzenegger is an instructor with the Police Officer Standards and Training (POST), teaching Adult Sexual Assault Investigations to investigators all over the state. She has a bachelor's degree in Emergency Services Administration, with an emphasis in emergency management.
"Heather has been an integral part of our team for many years," said Squires. "In this new role, she will make essential contributions to continuing to increase our engagement and relationship with the community around us."