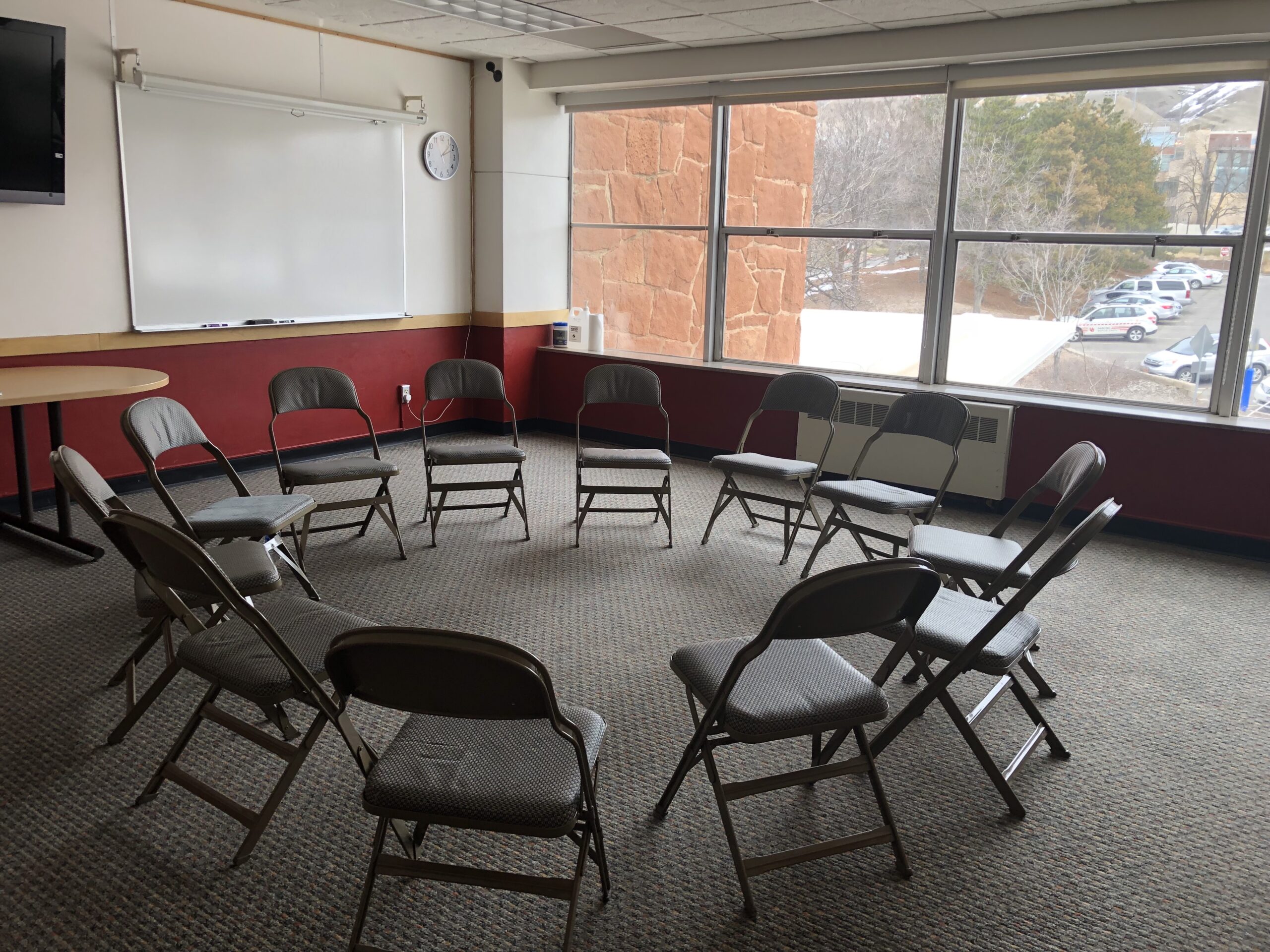 The Courageous Conversations topic for Spring Semester was discussing the University of Utah's response to racist and bias incidents through the Racist and Bias Incident Response Team (RBIRT). Students were represented from various campus organizations, including Associated Students for the University of Utah (ASUU), Students for Action Focused Empowerment (SAFE), the Association of Latino Professionals for America (ALPFA), and Housing and Residential Education. The RBIRT representatives included co-chairs Annalisa Purser and Jason Ramirez, along with Special Assistant to the CSO Brian Nicholls and Officer Reuban Torres of the UUPD.
Students had the opportunity to share their experiences and perspectives on the RBIRT team. One student pushed for greater transparency and follow-up about recent incidents. Another student discussed the communication barriers that students face when reporting incidents, calling for more widespread awareness about RBIRT. Representatives from RBIRT shared their experiences with responding to the incidents and discussed the importance of empowering students to file reports through formal University channels. Furthermore, they discussed plans for cooperation with the anti-racism committee on efforts that would help the community heal from these incidents, as well as introduce preventative measures to create a safer campus environment.
At the end of the conversation, students expressed the importance of these dialogues in helping them better understand the RBIRT process, and create more awareness about reporting and communications for racial incidents. The RBIRT team encouraged students to continue providing feedback to the University Safety Department, since student feedback is necessary to improve RBIRT measures and ensure that student interests are being represented. Although the dialogue was challenging at times, this Courageous Conversation was a necessary part of continued efforts to bridge the gap between students and University Administration, with the goal of uniting to make the University of Utah a better, safer institution.