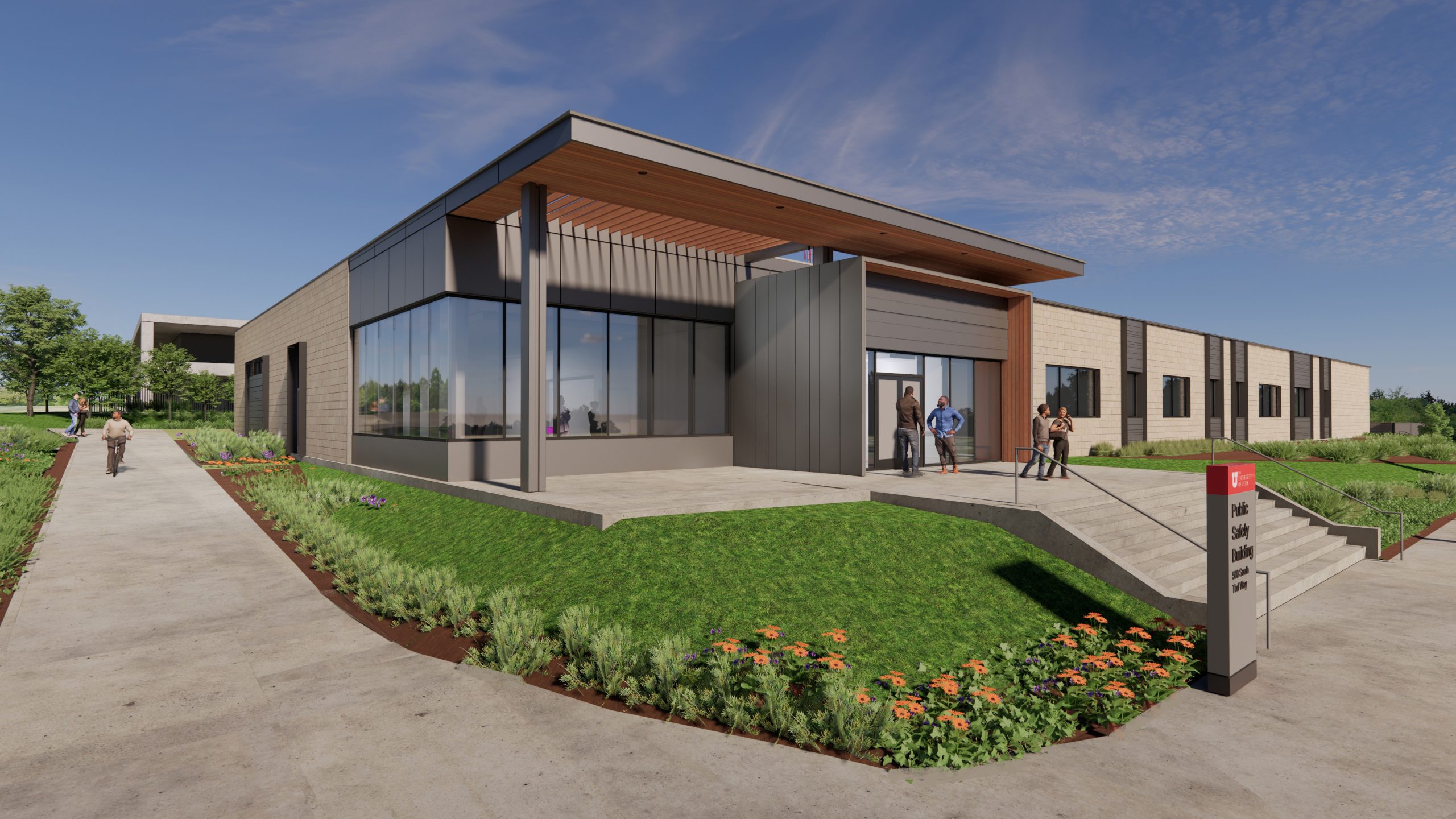 Construction on the University of Utah's new public safety building began in late February and remains on schedule to be completed at the end of the year.
The new one-story building will be located on 500 South, east of Guardsman Way. The structure has been designed to be all-electric to align with University campus-wide sustainability goals, and it will include an emergency generator and back-up systems to maintain emergency communication functions, data connectivity and building functionality to primary systems if an outage occurs.
"This new space will allow us to better serve the University of Utah community by offering community gathering space, private areas to support victims, workstations for student interns, and state-of-the-art technology to support the future of public safety," said incoming Interim Chief Safety Officer Keith Squires. "We look forward to serving the community and working with them in this new space."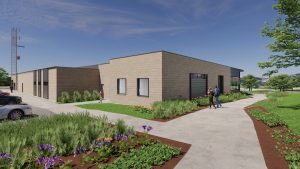 The 24,000-square-foot building will be accompanied by a 2,500-square-foot ancillary/storage structure, as well as a secured parking area for public safety vehicles. The building will house the university's public safety functions in an environment designed specifically to support these functions. The Emergency Communications Center will have a state-of-the-art space to support emergency response and safety monitoring and a multi-purpose room will be used for trainings, meetings, and community functions and will provide flexible workspace during crisis events.
A designated suite within the building will serve victims and other parties in need of assistance, private interview rooms will be available, and a property and evidence room are designed to maintain the integrity of those processes.
This building is part of the University of Utah's efforts to achieve accreditation through the Commission on Accreditation for Law Enforcement Agencies. A 2018 independent review also identified a new or renovated public safety facility as one of 30 recommendations to improve campus safety. In early 2020, the Utah System of Higher Education Board of Regents approved plans for the new public safety building to replace the existing public safety facility, which was originally built in 1948. Currently, University Safety is housed in two buildings, both initially designed as military barracks.
Construction Impacts
A minor campus shuttle re-route through the Guardsman parking lot is expected during construction. Campus shuttles will still service the lot per posted schedules.
A sidewalk closure will occur along the south side of 500 S. during certain times of the construction. A new public entrance/exit driveway connecting to 500 S. into the Guardsman parking lot will be relocated further west.