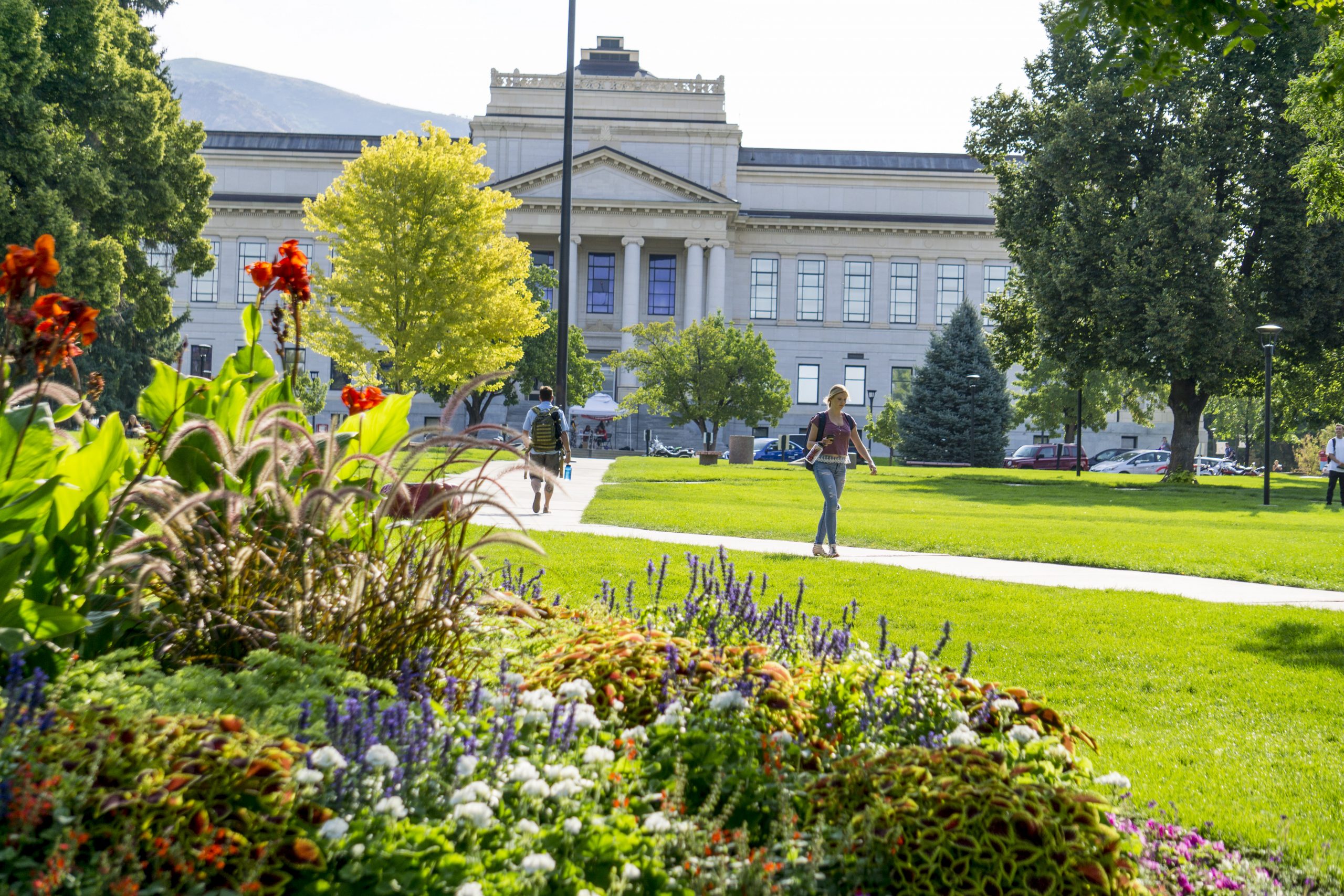 For the past academic year, three Presidential Interns worked within University Safety, serving at a critical time for the evolving department and helping to lay the foundation for several new programs and initiatives. Alvin Tsang and Sabah Sial spent two semesters with U Safety, and Ean Bigelow joined the group in spring semester, after serving with the senior vice president for Academic Affairs.
Tsang worked with Director of Campus Security Aerin Washington, focusing on policy development as part of the accreditation process. Sial worked in conjunction with Director of Administration Annalisa Purser, designing a SafeU Student Ambassador program. Bigelow worked with University Police Associate Director Shawn Bryce, fostering engagement opportunities with students and campus partners as part of the U Police Community Outreach Program.
This invaluable experience gave University Safety consistent student perspectives and provided the students with hands-on experiences and an inside look into safety in higher education. Thank you, Alvin, Sabah, and Ean; our team is grateful for all your hard work.
We asked them to share more about their experiences working with U Safety: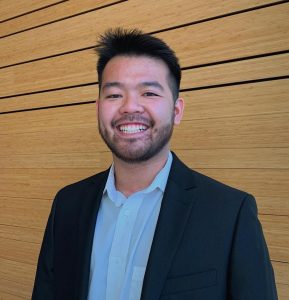 Alvin Tsang
Quantitative Analysis of Markets and Organizations, graduating in spring 2021
Plans after graduation: Full-time consulting analyst at Huron Consulting Group in the higher education division
It has been an insightful experience to work directly with administrators who oversee public safety as well as contribute to the growing efforts to bridge deficits in university safety. University Safety is working to become accredited by CALEA (Commission on Accreditation for Law Enforcement Agencies), the gold standard for law enforcement agencies. Because I worked in this arena, I got to see the drafting process and other advancements in developing credibility and improving responsibility through policy. Drafting standard operating procedures is a very diligent and collaborative effort; not only was it important for the university to fulfill standards outlined by CALEA but including experts from all areas was a necessity in ensuring needs and deficits were thoroughly addressed. One of the most significant advancements is developing a joint response with police officers and Community Services' crisis support specialists in certain instances. This new guidance involves a combined effort between social workers and police to improve comfortability and safety for all involved, especially considering recent events.
Another engagement I was a part of within U Safety was co-chairing PSAC (Public Safety Advisory Committee). The committee, made up of students, faculty and staff from across campus, met monthly with the Chief Safety Office to discuss safety issues. As a committee, we discussed methods to bridge gaps between public safety and the community, further progressing on the department's goal to include community perspective in its initiatives. Alongside my co-chair Michelle Valdes, vice-president of Student Relations at the Associated Students of the University of Utah (ASUU), we were able to facilitate a safety town hall that allowed students to ask questions to University Safety administrators. We also developed guidelines for future PSAC committees to maintain the diversity of the committee composition and ensure that such forums persist in the future.
Through my experience, I have learned that it is easy to criticize and channel negative emotions toward organizations like those providing public safety services; but it is more meaningful to channel this energy to helping reform, improve and provide insight into the various safety issues on campus. University Safety serves the community and can only improve as much as the community allows it to. Improvement is a strenuous, time-consuming project, and as university members, we can do our part in collaborating to help this department succeed.
---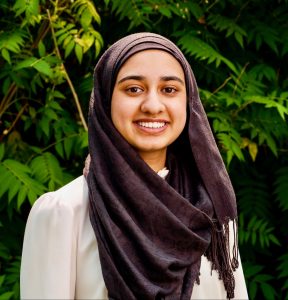 Sabah Sial
Honors Finance, graduating in spring 2022
Plans after graduation: Attend law school
As a Presidential Intern; I was able to work within the Office of the CSO on a project to integrate student involvement with University Safety.
Working with the Director of Administration, Annalisa Purser, I developed a SafeU ambassador program. Building the program from scratch required researching existing ambassador and internship programs on campus. Those models were then adapted to the needs of University Safety. Throughout the process, I reached out to various student organizations and resource centers to understand the student voice and needs regarding campus safety. Needs ranged from physical infrastructure—such as better lighting—to those centered around belonging and ensuring that everyone feels welcome on campus. These needs were used to shape the themes for the SafeU Ambassador program. I was fortunate to be able to work on the implementation of the project during the spring semester. We now have three exceptional students that will be starting in the inaugural ambassador program in fall 2021.
In spring 2021, I also worked on crafting and passing ASUU legislation to integrate safety into the student leadership roles. Additionally, I created an outline for the SafeU website to reflect the changing needs of the community. Through the process, I met with student leaders from ASUU, the U's victim-survivor advocates and with members of University Marketing and Communications to ensure long-lasting change.
Aside from my projects, I had the opportunity to serve on two new public safety committees. The first, the Independent Review Committee (IRC), is chaired by law professor Amos Guiora, and consists of individuals from diverse backgrounds in the campus community and includes undergraduate and graduate students, faculty and staff, including Athletics administrators. The committee is responsible for reviewing complaints brought against public safety personnel and can recommend procedural changes to the department.
The second committee is called the Public Safety Advisory Committee (PSAC), chaired by two students: Alvin Tsang (a fellow Presidential Intern) and Michelle Valdes (former ASUU vice president of student relations). PSAC is considerably larger than the IRC in terms of membership. This serves the needs of PSAC well, as it is focused on assisting the chief safety officer with development of the strategic direction of the department, including exploring policies, training requirements, diversity strategies and other University Safety initiatives.
After my experience at University Safety, I can say that I am grateful for my participation in the program and my work with the Office of the CSO.
---
Ean Bigelow
Spanish with a minor in Business, graduating in spring 2022
Plans after graduation: Get a master's degree in Finance from the U
Being an intern with University Safety has been a great experience. During my time in the department, I was able to work with University Police Associate Director Shawn Bryce, helping with the community outreach program. Together, we planned "Coffee with Cops," an event that serves to engage police and security officers and students, and that the department hopes to continue hosting regularly. Additionally, I was able to help with planning the Bike Safety event during Earth Week, which was, unfortunately, canceled due to rain.
To be quite candid, I had my reservations about working with the Safety Office. But, during this semester, I have seen, firsthand, how much the officers and administrators care about the students. The department has changed a lot, and the current team is continually seeking to become better. They take student feedback very seriously and make all decisions with the student experience in mind.