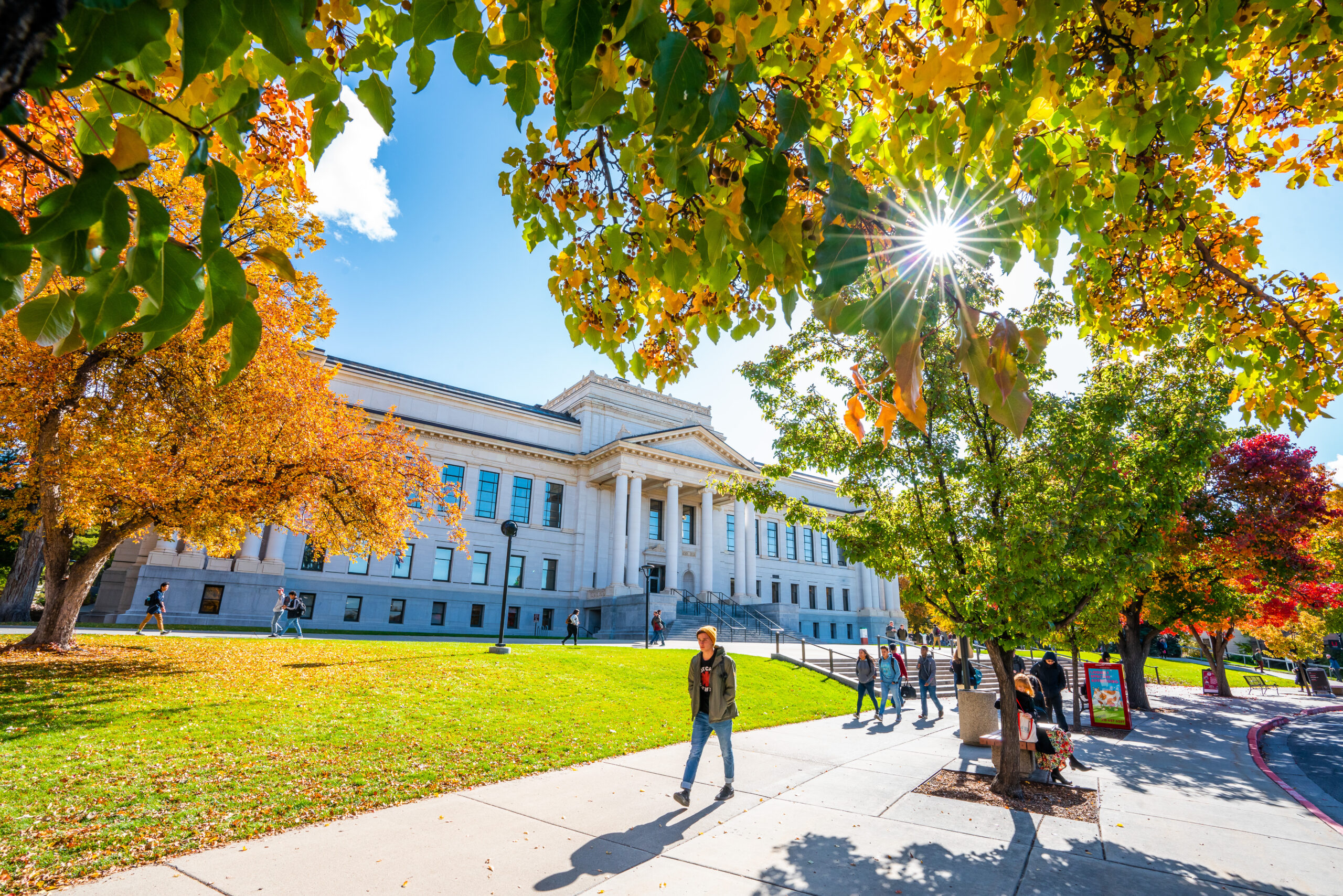 Recent crimes at U.S. colleges have reignited a perennial debate about campus policing: Would campus communities be safer contracting with local or state police departments for law enforcement? Or should colleges and universities keep their costly, but specialized, safety operations in place?
A state audit released this week concluded the Utah System of Higher Education (USHE) should support and reinforce independent university police departments from Logan to St. George.
"Although there are many similarities between university police, municipal police, and county sheriff's offices, policing in the university setting is a unique form of law enforcement," the auditors wrote. "In addition to more traditional law enforcement duties (e.g. emergency response, patrol, investigation, and traffic enforcement) universities have unique public safety needs."
Those unique policing responsibilities include:
Responding to federal laws that require statistical tracking, campus threat assessment and community threat warnings
Providing public safety coverage for large on-campus events
Securing buildings against break-ins and vandalism
Operating within a statewide system of higher education
And for the University of Utah, managing safety operations for an academic medical center and health system which includes off-campus clinics spread from Farmington to South Jordan
Nationally, 98% of public colleges and universities have their own campus law enforcement agencies, and 91% of private institutions do. In Utah, only Salt Lake Community College contracts for police service at four of its 10 campuses, with the Utah Highway Patrol. The state legislative auditors did not recommend Utah's colleges and universities switch to contracting for law enforcement, but suggested the institutions conduct regular reviews of campus policing service levels and alternative models.
University of Utah Chief Safety Officer Keith Squires said he welcomes the review. "While the University of Utah continues to invest in safety enhancements and innovations, this analysis is a timely reminder of how important it is to regularly review and improve our safety operations on campus," Squires said.
Since the 2016-2019 timeframe of the audit, the university has reorganized its safety office, including creating a chief safety officer position; hiring a special assistant to the CSO who works directly with Student Affairs and EDI; developing the SafeU Student Ambassador Program and Public Safety Advisory Committee; and designating a police department liaison with Housing and Residential Education.
The legislative audit, discussed at the State Legislative Audit Subcommittee Wednesday, found gaps in how the higher education system responded to legislation adopted in 2020 and 2021 which required statewide reporting of crimes committed in on-campus housing and a statewide study of campus law enforcement benefits and disadvantages. The university's housing crime report is posted here. An external audit of racism/bias and safety incidents reported in Housing and Residential Education facilities during fall semester is here.
The audit mentioned three cases on the University of Utah's campus that were not reported to police in a timely way (page 19), including:
A 2021 assault stemming from a dispute between roommates over alleged payments for marijuana. One roommate held a kitchen knife to the other's throat and forced him to send a payment through Venmo. The incident was not reported for almost 24 hours (and not reported to police by the victim, but by housing staff). The alleged attacker was arrested last fall and remains in jail.
A potential hate crime reported to Housing and Residential Education (HRE) staff in the fall of 2021, but not to police. Student social media accounts highlighted the case last December.
The case remains open. A report from the university's Racist and Bias Incident Report Team (RBIRT) notes, "After the first incident was reported, HRE was unable to determine who may have left the paper towel on the resident's door handle and worked to support the resident who wished to be relocated. After the second incident was reported, HRE staff reviewed video footage from the three-day period surrounding the report and spoke to the reporting party and desk staff in the residence hall, but were unable to corroborate details of the event or identify anyone who may have been involved."
Reports of a student masturbating during a class in 2019. After other students reported the incident to police two weeks later, officers reviewed audio recordings of the lecture and called the student in for questioning. The student was disciplined administratively.
Squires said he hopes all victims of crime on the University of Utah campus feel safe reporting the crime to campus police. "I want anyone who has been victimized on our campus to be able to trust that U Police will investigate thoroughly and fairly," he said. "We can't investigate without information."
Among the audit's other findings:
The University of Utah's invests the most in its campus safety operations and is the most complex of all the campus law enforcement offices (including covering the U of U Health campus)—at a cost of $121 per sworn officer and $9.5 million in 2020. In contrast, Salt Lake Community College contracts with the Utah Highway Patrol for safety services at a cost of $80 per officer and $2.8 million overall. At the same time, SLCC continues to provide administrative safety and law enforcement support to UHP, making the school's public safety cost one of the highest within the system as a proportion of the institution's budget. Both schools spent less than comparable institutions in other states, auditors found.
Utah higher education institutions had some data errors in their Clery Act-required crime reports from 2016 to 2019, including 73 for Dixie State University, 23 for Snow College and six for the University of Utah.
For drug and alcohol violations on campus, the University of Utah and Weber State University tended to refer students to discipline and treatment, rather than arresting them. SLCC, Snow College, Dixie State University and Utah Valley University almost exclusively arrested students for such violations.
Auditors suggested two recommendations specific to the U, including streamlining multiple Clery Act crime reporting pathways and evaluating safety staff training. The university's Annual Safety Report lists "at least 14 possible reporting options for criminal or suspicious information, including campus police, the dean of students, general counsel, human resources, the Office of Equal Opportunity and Affirmative Action (i.e., Title IX), and others."
"When someone is a victim of a crime, there is not one way to provide the support and resources they need to manage that trauma," McDonald said. "Some are immediately ready to report the crime to police, but others simply want support—from other students, trusted staff members and even their professors. We want to keep all those options open."
The Utah System of Higher Education also responded to the audit in writing, noting that having several pathways for students and staff to report crimes is considered a best practice for trauma-informed victim advocacy. For example, many victim-survivors may not be comfortable reporting a sexual assault to a police officer, but might speak to a resident advisor from housing, or a Wellness Center counselor.
"There is a lot that has been accomplished, but more work to be done," said David Woolstenhulme, state commissioner of higher education.