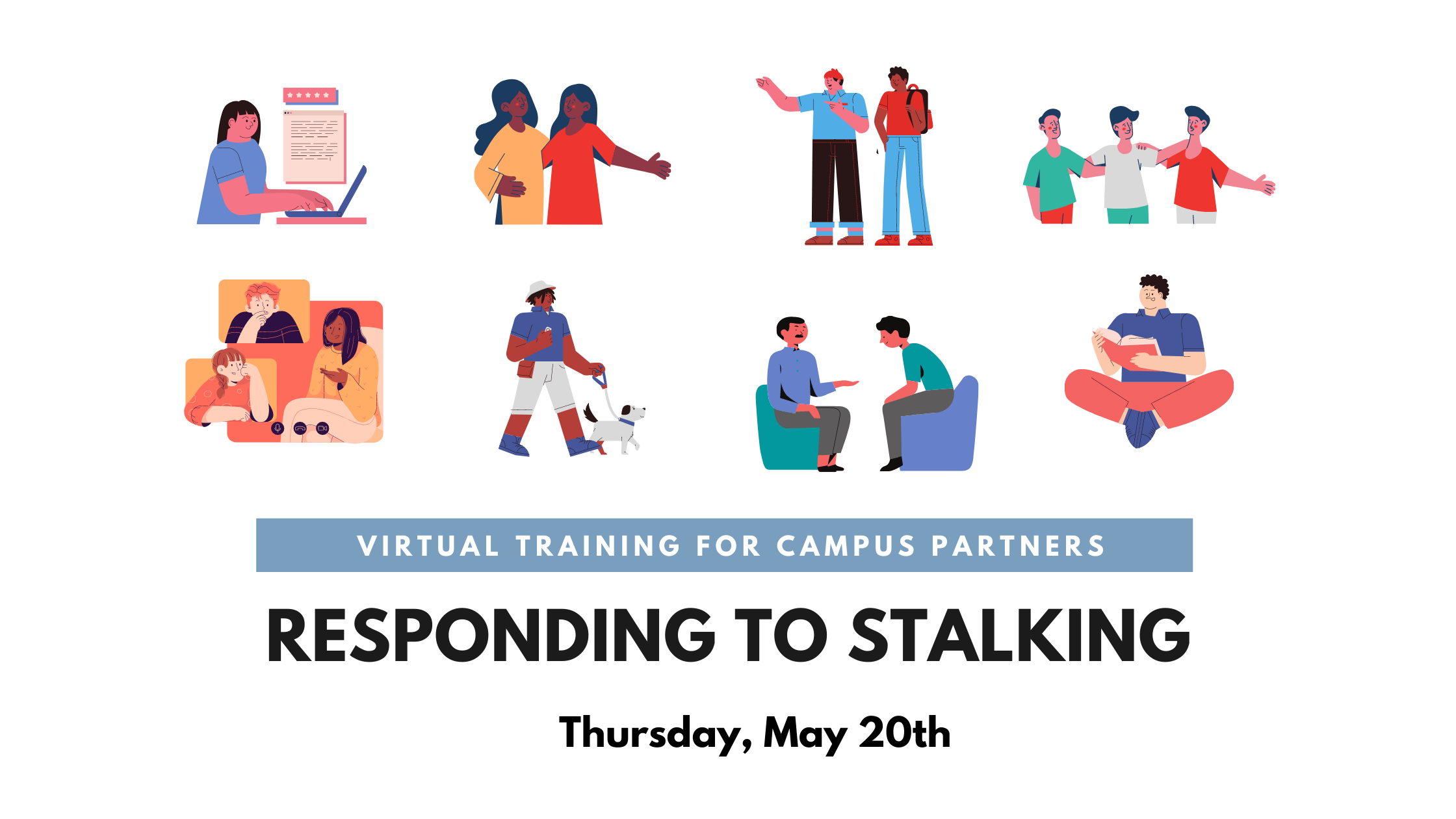 On Thursday, May 20, Community Services will be hosting a virtual training offered by the Stalking Prevention, Awareness, & Resource Center (SPARC), a federally funded project that provides education and resources about stalking. All U support professionals, faculty and staff are invited to attend.
RSVP here.
The training will be held in two sessions:
Session #1 Know More, Do More: Recognizing and Responding to Stalking on Campus
12 - 1:30 p.m.
This webinar explores the dynamics of stalking, focusing on the highly contextual nature of the crime by discussing common tactics used by perpetrators, stalking's co-occurrence with domestic and sexual violence, as well as tools to plan for victim safety and hold offenders accountable.
---
Session #2 SHARP Risk Assessment Training
2:30 - 3:30 p.m.
SHARP is a tool designed specifically to examine and assess stalking. The tool includes a 43-item, web-based assessment which provides a big picture of the stalking situation and a situational risk profile that consists of 12 factors associated with a wide variety of harms, including physical or sexual attack, harm to others, ongoing and escalating stalking and harassment, and life sabotage.
---
For more information about the provider, click here. For questions about the training, contact Community Services Director Jamie Justice, at jamie.justice@utah.edu