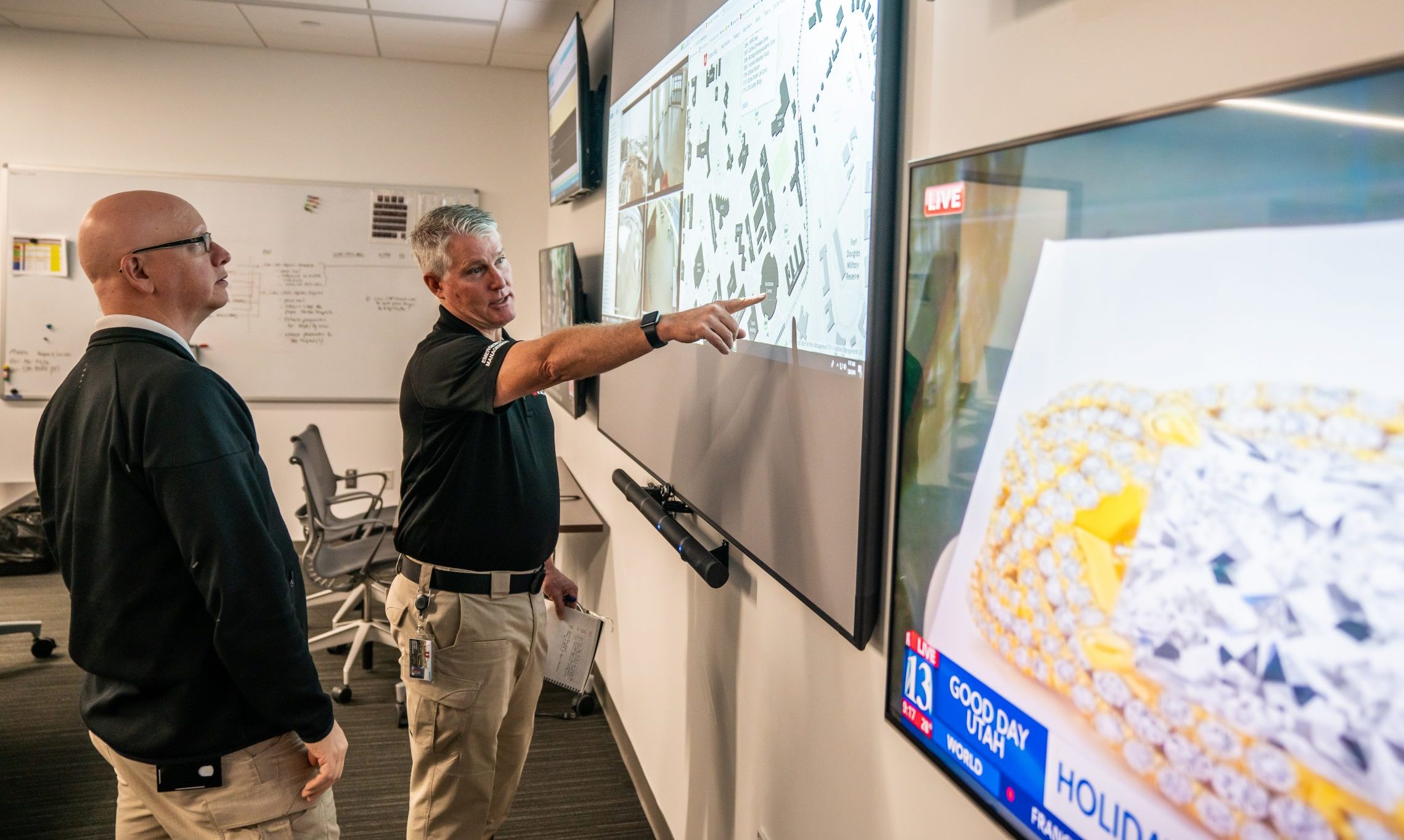 Many universities have a little-known office dedicated to planning and preparing for emergencies. At the University of Utah, Emergency Management is a unit within University Safety's Emergency Services division that has the critical task of planning, training, exercising and preparing the U community and the environment for all kinds of crises.
While many students may not know about Emergency Management, this unit has the important task of preparing the U community for emergency situations. Examples include natural hazards, building fires, evacuations, active shooter situations, violent events and public health emergencies, such as COVID-19.
"We're not the subject matter experts in every hazard situation," said Stuart Moffatt, associate director of the Emergency Management unit. "A great deal of our job is partnering with other first responders. For example, suppose an earthquake were to occur and cause building damage. In that case, we are responsible for coordinating all the first responders needed in that scenario, including those responsible for shutting off the gas. If we experience an active shooter, then U Police will be the first to respond, and we will support them."
With the current pandemic, public health professionals are the lead agency, and Emergency Management is responsible for facilitating partnerships with other organizations that experience downstream consequences, such as Student Affairs, Academic Affairs, Facilities Management, University Safety, Housing & Residential Education, etc.
"Facilitation is an important part of what we do," Moffatt said. "A common example is dealing with snow on campus. Facilities Management monitors the weather closely and may ask us to initiate a call early in the morning to discuss impacts. If they anticipate not being able to keep sidewalks and parking lots cleared, we convene to discuss options like starting classes later or canceling for the whole day. It starts with Facilities Management, but it has implications across the university, from the health system to classes and events on campus to childcare services. "
Emergency Services in action
Jeff Graviet, director of Emergency Services, says the entire division has seen unprecedented changes throughout the years, but especially during the last few months.
"Under the leadership of our new chief safety officer, who brings with him a breadth and depth of experience, we're seeing a shift in safety culture," Graviet said. "There's a stronger awareness that our division plays a crucial role in university safety. There's a higher demand for and dependency on our services."
Since March, the division has engaged regularly with U President Ruth Watkins and her cabinet to help leadership understand the situation and allow them to act — turning policies to operations.
"We provide the dashboard information that's most critical for the president and cabinet to review to make decisions about adjustments to campus operations," Graviet said.
A few years ago, Emergency Services moved into a new space in the S.J. Quinney College of Law Building that has allowed it to be operational 24 hours a day, seven days a week. It also has the tools and software in place to send out appropriate notifications and respond to a crisis faster.
To sign up for emergency alerts, students, faculty, and staff should register their number by logging into CIS at cis.utah.edu and selecting the Campus Alert link.