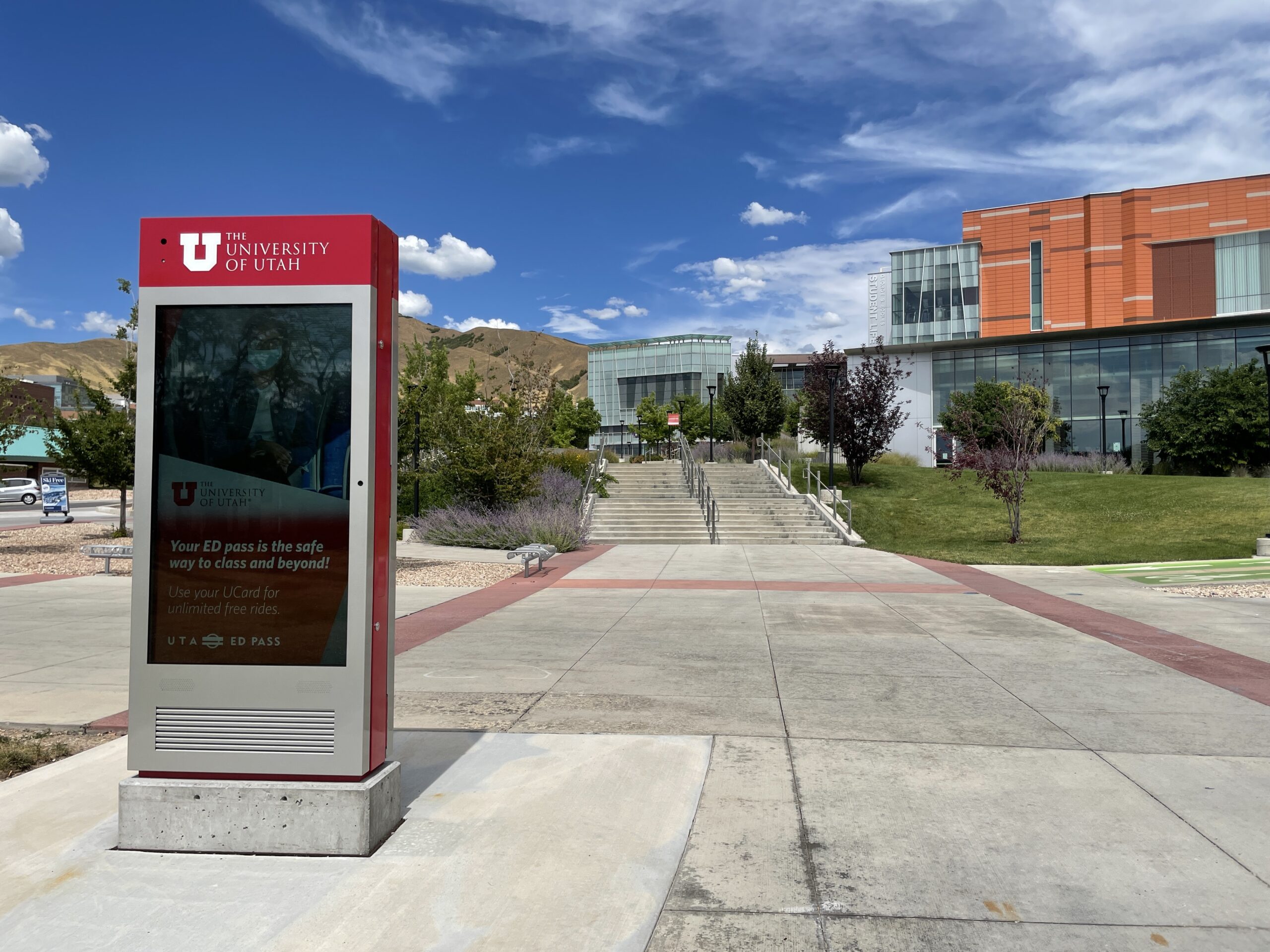 This fall, 11 new digital signs were installed around campus. This new platform will display a wide array of information, but an important feature is enhancing safety messaging on campus.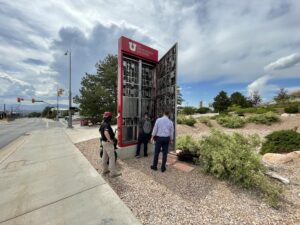 "The major purpose of these signs is to have another tool for safety messaging available on campus," said Brett Eden, director of Auxiliary Business Development. "This new technology can deliver urgent safety alerts as well as messages related to safety events with the press of a button, which is crucial when we talk about safety awareness."
Seven pedestrian signs are located around campus to deliver relevant information to the U community. Another four giant vehicular signs were placed in high-traffic areas and at campus gateways. These signs are designed to provide visitors with directions to parking lots and campus buildings. They can also display emergency messages and information to campus visitors who may not get email and text alerts the way other members of the campus community do.
"Our students, faculty and staff receive campus alerts via text messages, their emails accounts, and through social media, but these signs are another tool to help us to get the message to members of our community and visitors who are actively walking and commuting on campus," said Stuart Moffatt, interim director of University Safety's Emergency Management division.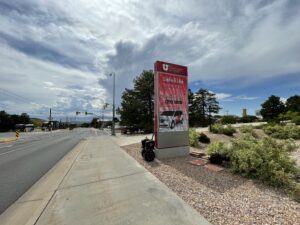 The University of Utah uses three levels of alerts that are color-coded according to the level of importance. Red Emergency Alerts are reserved for critical emergencies requiring immediate action—including natural disasters and other situations posing a direct and immediate threat to personal safety. Orange Safety Warning Alerts are issued when there is a significant issue that could affect safety, such as a widespread power outage, severe weather or for certain crimes that present an ongoing threat to the community. Yellow General Safety Information notices are sent to notify the campus community about non-urgent safety matters, such as emergency roadwork, business continuity interruptions or inclement weather.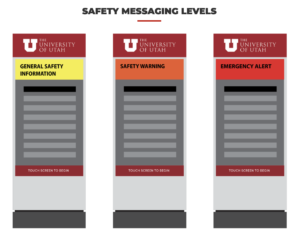 The new campus digital sign network is connected to a central management system that allows for a quick takeover of every screen, including tv monitors inside buildings. When an alert is sent, screens will display the appropriate safety messaging coordinated through Emergency Management.
For more information about the U's campus alerts, visit alert.utah.edu. More information regarding the new digital signs here.