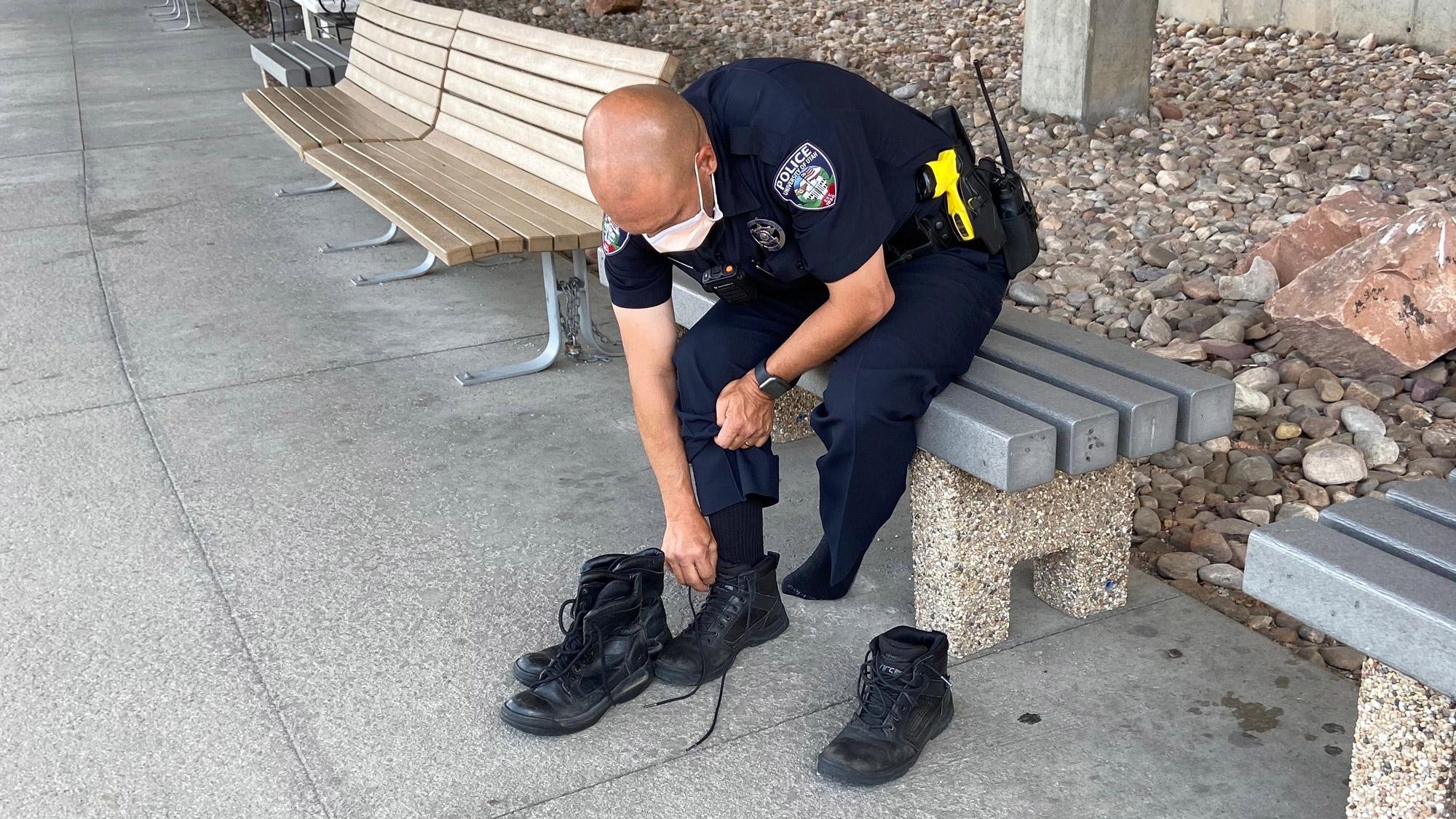 It was a Saturday afternoon at the University of Utah Hospital when a U police officer came across a man who had just been discharged. He was a little animated, but also distraught. His apartment had burned down in January and he still hadn't found a place to live. To make matters worse, he couldn't get on the bus because he had no shoes.
The officer—who requested not to be named because "there are far too many examples of wonderful men and women, both police officer and not, who do this sort of thing every single day"—sat down with the individual, who was now crying loudly.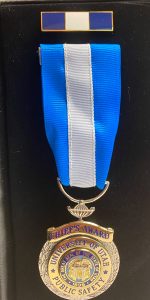 "He told me he used to be a firefighter who worked in Florida for many years," the officer said. "His brother had been killed in a vehicle accident, which caused extreme mental anguish, and he had begun to mentally spiral downward since."
Moved by the story, the officer knew there was one thing he could do to help immediately: Give the man the pair of spare boots that he kept in the squad car's trunk. However, the boots—size-8s—would not fit the man, who was a size 10.5. But, he could fit into size 9s the officer was wearing. So, the officer removed his own shoes, gave them to the man so he could at least get on a bus and walk without discomfort, then put on the spare set.
By then, Sgt. Suzanne Williams was on the scene and noted the genuine kindness of the interaction. She later told U Police Chief Rodney Chatman about the incident, which compelled him to create the Chief's Award, a distinction for those who are exemplars of compassion toward the community.
"In the police world, we generally honor lifesaving valor in the line of duty, but those are often related to a single event where an officer rises to the occasion," Chatman said. "This award goes beyond that. As we reimagine and redesign our police department, it's important to recognize the everyday positive engagement with the community. It makes a statement of what's important to this department and sets the standard for officer behavior."