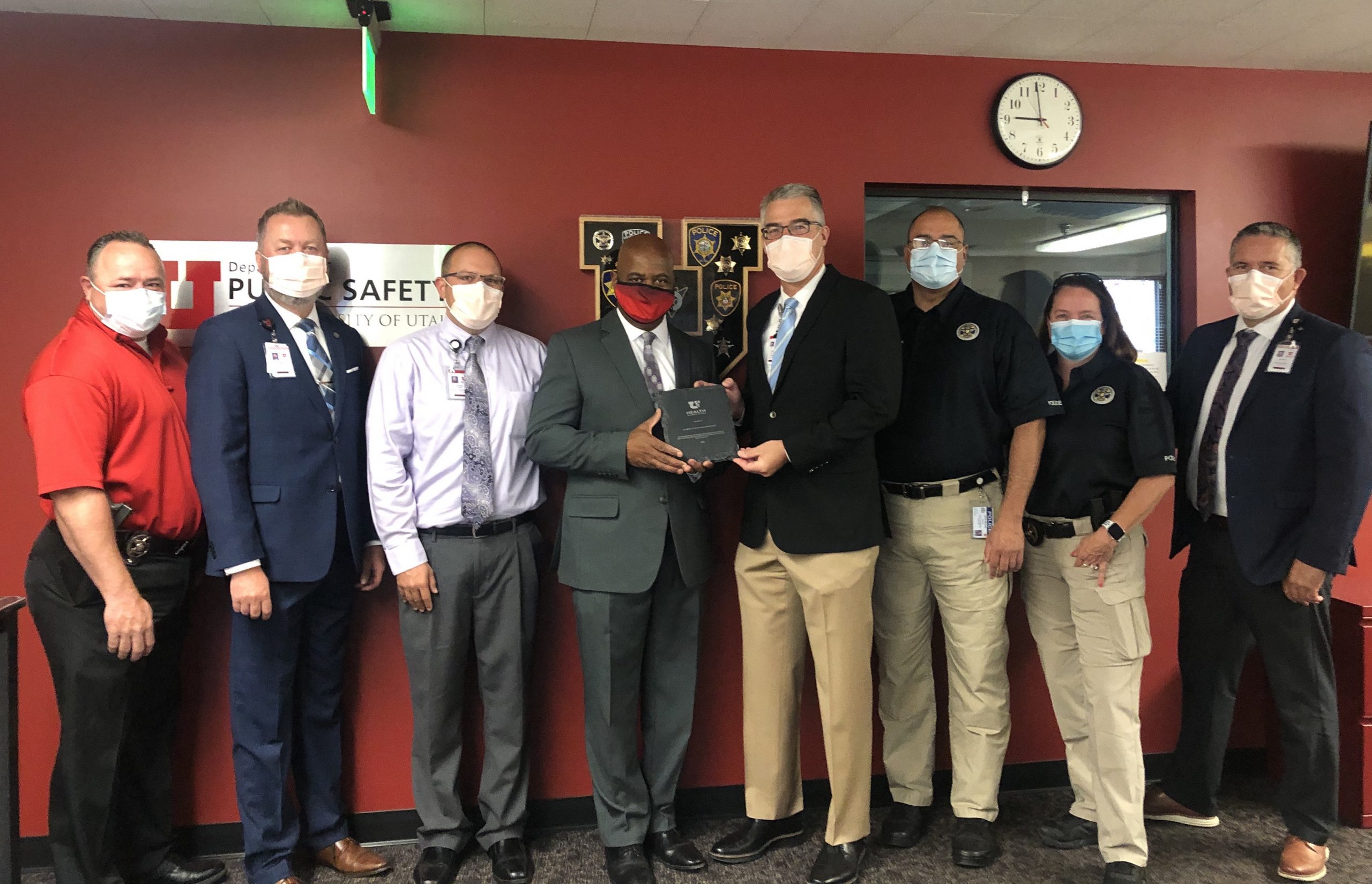 University of Utah Health administrators recognized University Police officers in July for their daily support inside the hospitals and clinics during the COVID-19 pandemic.
Dr. Richard Orlandi, M.D., University of Utah Health's Chief Medical Officer of Ambulatory Health, presented an appreciation plaque to the law enforcement agencies that helped U of U Health with the initial COVID-19 response.
"COVID-19 has put a strain on all of us," Orlandi said. "Health care workers and law enforcement together remain on the front lines to keep us all safe. I was proud to represent our team in recognizing our law enforcement partners for their dedication day in and day out. Their continued presence at U of U Health is recognized and appreciated daily."
Hospital leaders presented a personalized plaque to several law enforcement agencies that work with U of U Health on a regular basis, including the Salt Lake City Police Department, Davis County Sheriff Office, Farmington Police Department, South Jordan Police Department, Orem Police Department, Park City Police Department, and University Police, which is the primary agency responsible for serving the hospital.
University safety efforts focus on continuously serving the community by working diligently to enhance safety and security on campus and beyond. University Police Chief Rodney Chatman says he is committed to fostering strong partnerships on campus and appreciated the gesture.
"The beginning of the pandemic was a scary time for our officers who needed to come home to their families after interacting with patients," Chatman said. "Nonetheless, they remained committed, and through collaboration with our U of U Health partners, we were able to do the job, and do so as safely as possible. We will continue serving our students, faculty, staff, and visitors in any situation."