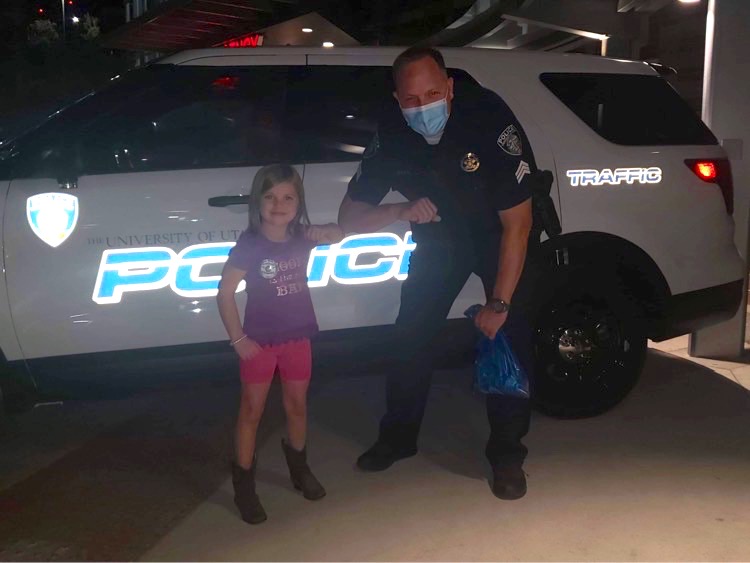 Patrol officers from University of Utah Police received a surprise from "Kindness 4 Kids," a group of children volunteers in Salt Lake City who work with their families to provide support and supplies for people in the community.
On Sunday, Aug. 16, officers enjoyed a meet-and-greet with the local children who brought them care packages, complete with gum, candy and bottled water.
"Their kindness was really touching," said Police Sgt. Jason Miller. "One little 8-year-old girl looked at me and asked if I was going to cry! I haven't laughed that hard in a long time."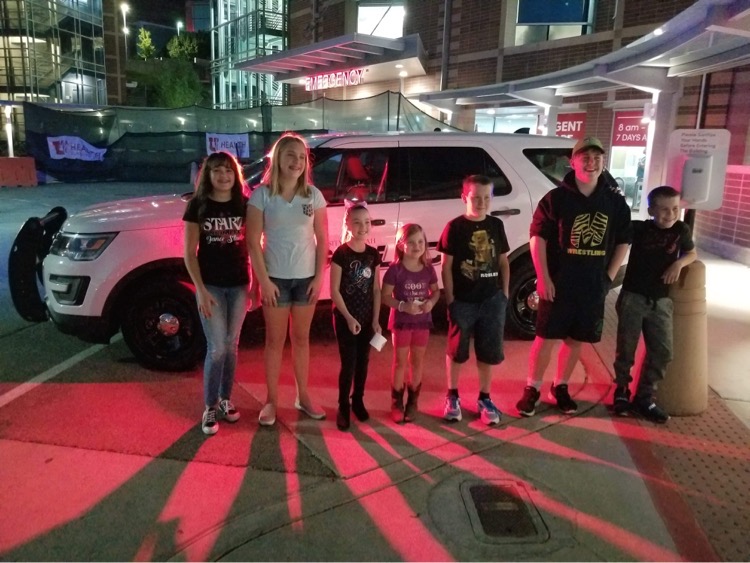 According to the Kindness 4 Kids Facebook group, founded by Mickey Hall, the members have visited multiple agencies around the valley to show support for law enforcement personnel and provide the kids with a positive interaction with officers.
"We express our deepest gratitude and appreciation for the opportunity to meet with some great officers," Kindness 4 Kids member, Brandon Isom said in an email to University Police Officer Chad Snyder, who helped coordinate the meeting. "The children helped prepare and distribute these law enforcement survival kits, and it showed them that they can make a difference in their community and put a smile on the faces of those who help them."
The group of children met with University of Utah police officers in the University Hospital parking lot, where officers showed the kids their cars and lights, radios and gave them stickers.
"The hospitality that your officers showed to the kids had them all beaming from ear to ear," said Isom in the email. "All they talked about the entire ride back home was how nice the police officers were and how much fun they had."