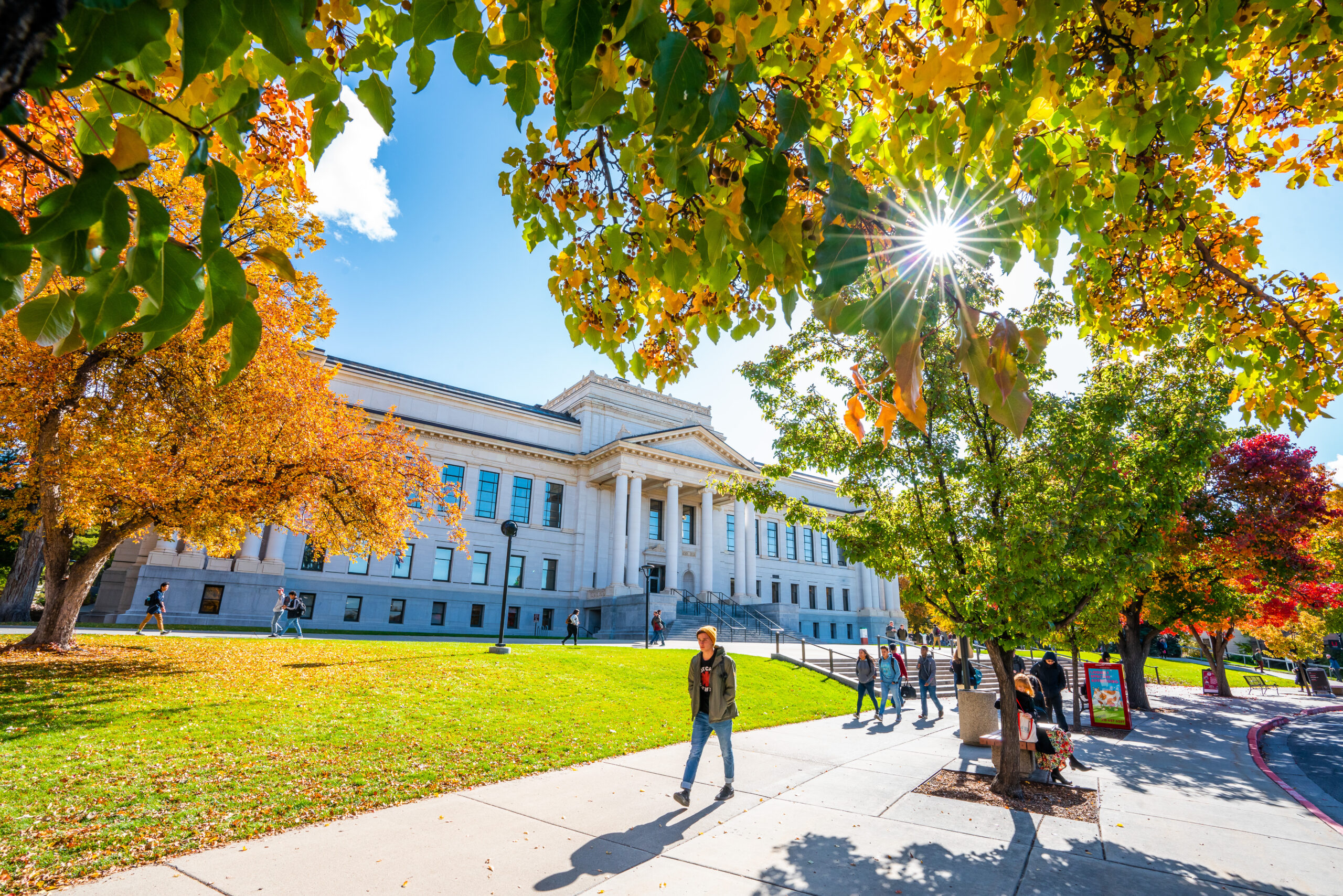 The University of Utah community mourns with the families, friends and loved ones of the victims of the horrific school shooting in Uvalde, Texas. Senseless acts of violence occur all too frequently in our country, including on university campuses. In the aftermath of this tragedy, many have rightly asked how prepared we are to handle a similar situation on our campus.
Campus safety is a top priority and one that requires a consistent and vigilant effort from all of us. To provide some insight into our efforts to prepare for the unthinkable, Chief Safety Officer Keith Squires answers some of the questions we have received from groups across campus.
Campus Safety Q&A with Chief Safety Officer Keith Squires
Is the University of Utah prepared to handle an active shooter on campus?
As a department of public safety responsible for protecting students, faculty, staff and visitors to our campus, incidents like what we saw unfold in Texas serve as stark reminders of the magnitude of our responsibility and the importance of preparing for similar incidents.
When I first assumed my current role, and with the high amount of turnover in both the University Safety Department and the University Police, we prioritized preparing for an active shooter incident and carried out in-depth planning, training and drills at the Park Building in July 2021.
Participants included representatives from all U Safety divisions: police, campus security, U of U Health security, victim advocates, emergency communications (dispatch), and emergency management. Support was provided by the president's cabinet and other campus departments.
How did the active shooter drill help the University Safety Department prepare for an incident?
Since the Columbine High School shooting in April 1999, the training for dealing with an active aggressor on campus has evolved and those practices differ from how the situation in Uvalde appears to have unfolded. In an active aggressor situation, one or multiple suspects open fire in a random or systematic manner with the intent to harm others. Usually, this is done with the objective of inflicting serious bodily harm or death, rather than while committing other criminal conduct.
We learned a great deal from the 2021 campus exercise that is helping us further develop our response and protection efforts. University Police officers continue to receive related training. While it is impossible to be over-prepared, our personnel are very skilled and equipped to coordinate a swift and effective response should we face a similar situation. Our officers are committed to immediately engage to stop armed aggressors on campus.
Some important achievements and highlights from the July 2021 drills:
The drills were the first major campus exercise to use police body cameras. The footage is being used to enhance officer training and response capabilities.
The response time from when officers first entered the building to when the "shooter" was in custody was two minutes.
A single display map with 3D space planning images—called a Common Operating Picture—was developed specifically for the Park Building ahead of the exercise and was critical to the effective police response. This interior mapping technology will be used as we conduct planning and training drills in other buildings and spaces.
What do you want students, faculty and staff to know about police response to these situations?
Responding effectively to an active aggressor situation is a challenge for well-trained police and safety personnel. Students, faculty and staff can play an important role in helping law enforcement save lives as we make critical decisions and put our training into action during a response.
I would encourage you to watch the Active Shooter Training video we produced. 
Here are some things to keep in mind:
In a high-stakes situation like this, our safety personnel are trained to proceed immediately to the area where shots were last heard to stop the shooting as quickly as possible. Officers may be from different law enforcement agencies and dressed in different uniforms or in civilian clothes and wearing bulletproof vests. Coordination among varying agencies is critical to the response.
Regardless of how officers appear, remain calm. Do as the officers tell you, and do not be afraid of them. Put down any bags or packages that you are carrying and keep your hands visible at all times.
If you know where the shooter is, or know the shooter's description, tell the officers.
The first officers to arrive will be going directly to stop the shooter and will not be able to help injured victims. Rescue teams will follow shortly after the first responding officers enter the area. They will attend to the injured and evacuate everyone safely.
Keep in mind that once you have escaped to a safer location, the entire area is still a crime scene. Police will usually not let anyone leave until the situation is under control and witnesses have been identified. Until you have been released, remain at whatever assembly point authorities designate.
Where have public safety teams run active aggressor drills on campus?
Our 2021 enhanced training and drills were staged in the Park Building and have become a template to guide other personnel working in university buildings across campus. The Park Building was chosen as a training ground because of its recognized prominence and to provide university leaders an opportunity to be involved.
We wanted to make sure the training was more than theoretical and safety personnel treated the exercise as a real incident. We were able to use mapping technology to provide intelligence that will help response teams navigate the building. We also ensured communication lines are in place between the University Police, the Salt Lake City Police Department, other agencies likely to respond, and dispatchers. In addition, we were able to work with campus administrators and staff to help them better understand the potential threats and their roles during an incident.
Will other areas of campus have opportunities to prepare with active aggressor drills?
The more we prepare and practice, the better our response will be should the situation arise. The University Safety Department is committed to running similar trainings across campus and we encourage college deans and department chairs to make scheduling a drill in their buildings a priority in the coming months. Those who wish to schedule our active aggressor assessment and training for their staff and buildings can do so by contacting the University Safety Department at 801-213-1090 or https://emergency.utah.edu/request-a-training/.