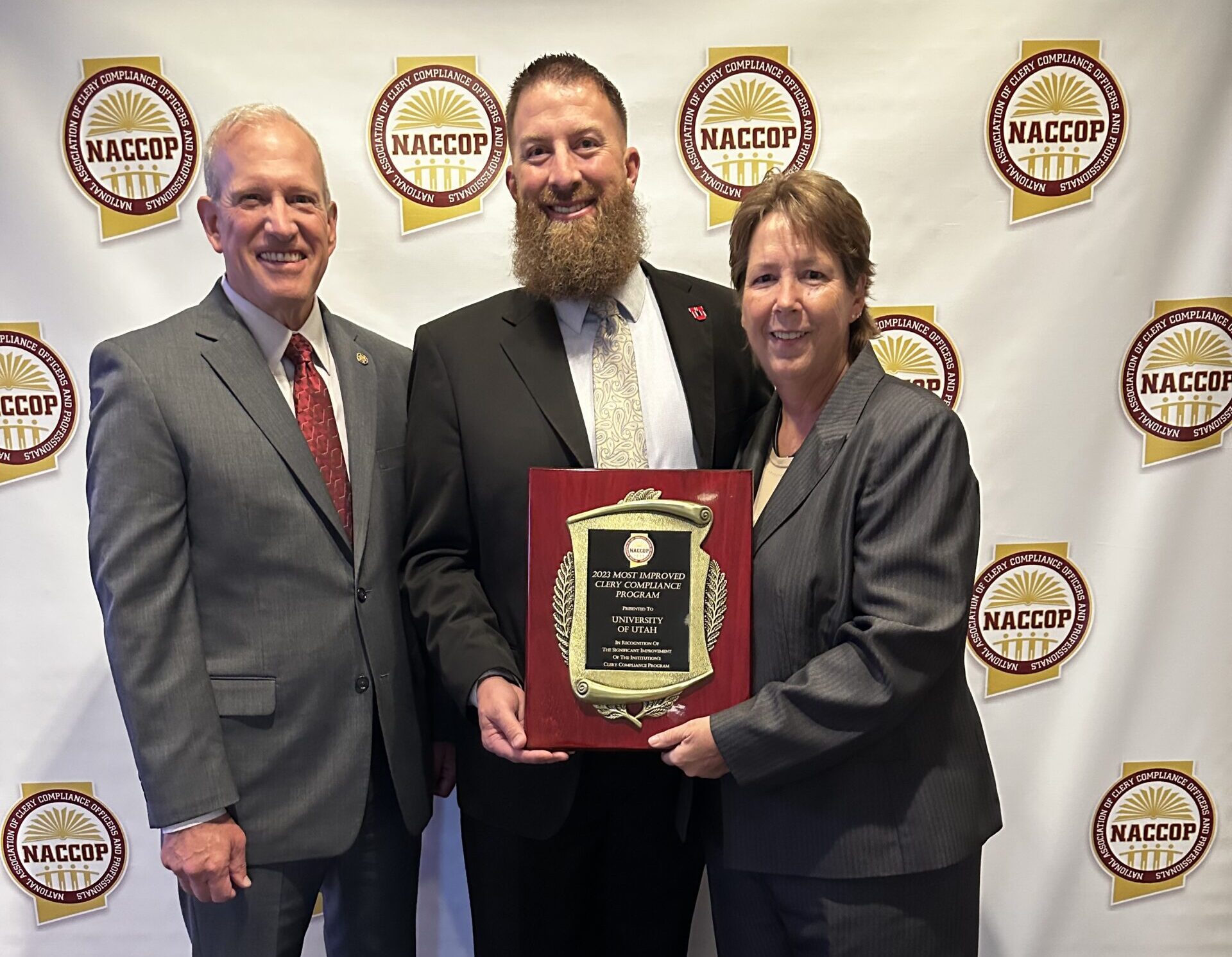 The Jeanne Clery Act is a relatively unknown piece of legislation for those outside the world of campus safety. But for our university, we strive not only to comply with the Clery Act but to become the benchmark for other organizations. Our efforts are paying off: the National Association of Clery Compliance Officers and Professionals recently recognized the University of Utah's Department of Public Safety as the Most Improved Clery Compliance Program.
What is the Clery Act?
The Clery Act was enacted in response to the murder of Jeanne Clery in 1986, which occurred in her residence hall at Lehigh University. During the preceding three years, 38 violent crimes were reported at the university. Jeanne's parents believed that if information on these crimes had been available to the public, Jeanne would not have chosen to attend the school and her death could have been prevented. Four years later, the Clery Act was signed into federal law.
The Clery Act requires all universities receiving federal funding to report campus crime data, victim support resources, and safety policies to the public. Crimes under the Clery Act include murder, sex offenses, robbery, aggravated assault, burglary, motor vehicle theft, arson, arrest, liquor law violations, drug-related violations, weapons possession, and hate crimes. Universities post data from the previous year in addition to the three years prior every October 1st and are issued a fine if they fail to do so.
How does this benefit the campus community?
The Clery Act is a consumer protection law that helps students when deciding whether or not to attend a university. It allows potential students to compare crime statistics across universities to ensure that they make a safe decision.
Providing the information required by the Clery Act gives our campus community a sense of security.

Knowing what resources are available regarding potential crime helps students and faculty feel supported by the university.

By creating a cohesive victim support unit, the retention of students who have experienced crime or trauma grows due to the campus resources.
How has the department improved its compliance?
While the U has always complied with the Clery Act, our department is working to become the standard. In 2022, Chief Safety Officer Keith Squires assessed our university's safety needs and created the new position of Assistant Director of Clery Programs and Compliance within University Public Safety. He selected Todd Justensen. "Todd has done an outstanding job of establishing our program, working with all campus partners, and ensuring that our information is well accounted for and used effectively in guiding future safety enhancements," Squires says.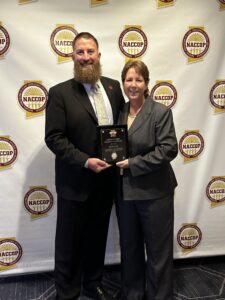 Along with creating a position specifically for Clery compliance, we've greatly improved our internal communication. Every morning, the Clery Office reviews cases from all of campus to ensure they are correctly classified and to identify better resources that can be provided to students and staff.
Silos of reporting have also been broken down to ensure that multiple entities are aware of each case. Once a month, Clery responsible departments come together to ensure correct classifications for all campus cases and to avoid double counting cases that involve multiple campus partners.
Another improvement we've made has been deploying our resources better. Resources have always been available, but can now be used by all officers. For example, Internal Victim Support Advocates are a vital resource for victims. Advocates can help victims create a safety plan and provide a support system for whatever they need after a crime occurs. These advocates can now be contacted by any officer so that victims can begin communicating with their advocate right away.
Working together for a safer campus
Our improvement with Clery compliance could not have been done alone. Departments all across campus made it a priority to work with us in reporting accurate data. It goes to show how campus safety is a joint effort – when we as a campus work together, everyone can be better off.