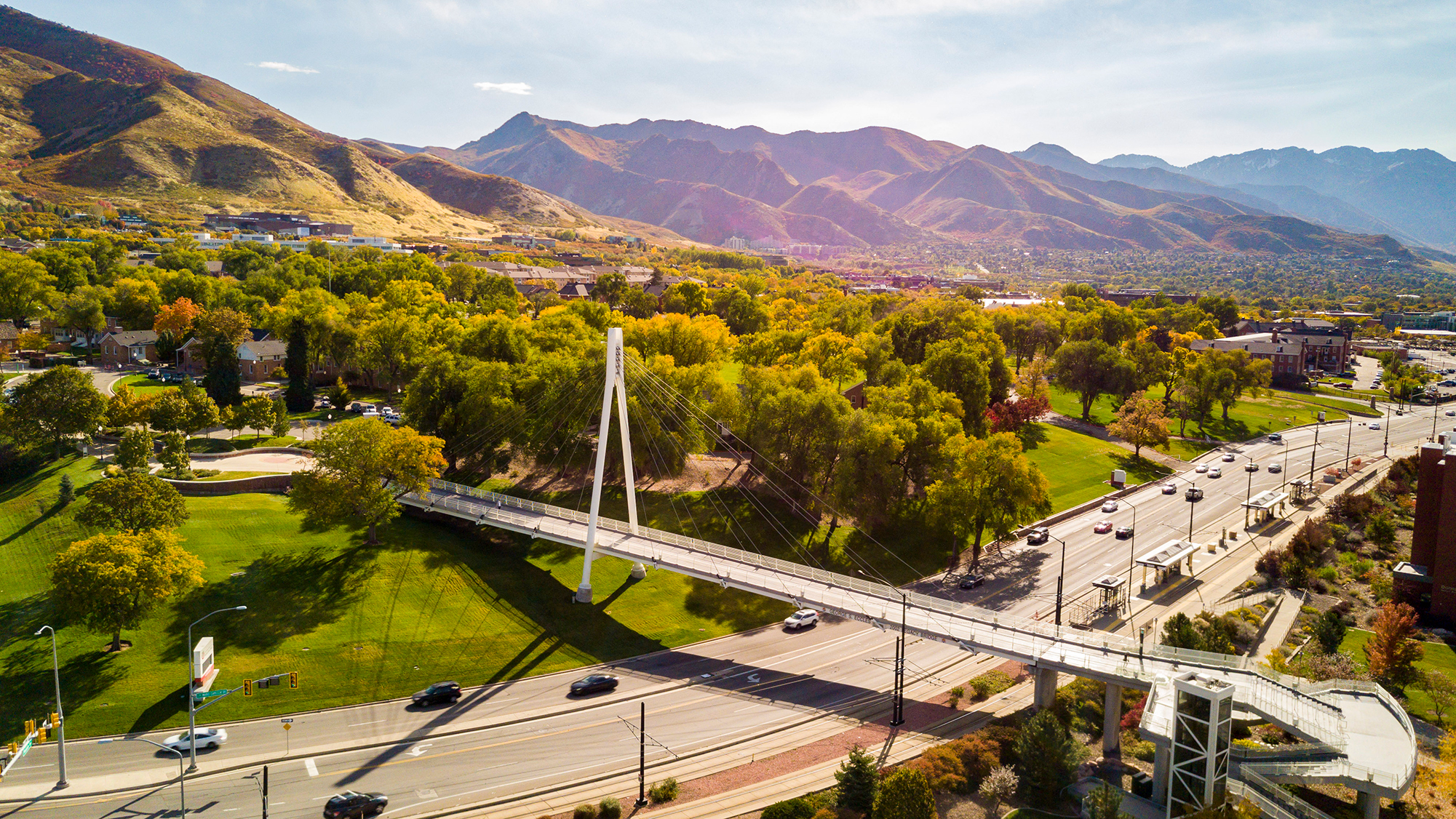 In an effort to establish baseline data and measure the impact of the many recent safety infrastructure changes at the University of Utah, the University Safety Department partnered with U research graduate students to gather information on current students, staff and faculty members' perceptions of safety at the U.
The Survey Analysis Team generated an online survey that opened on Oct. 27, 2021, and closed on Nov. 13, 2021. It was distributed to nearly 50,000 people including a representative sample of nearly 10,000 students and about 40,000 staff and faculty. In total, 2,991 responses were completed for a 6% response rate.
The survey was composed of 24 questions that all aimed to answer three primary research questions:
What are university members' most important campus safety concerns?
How satisfied are university community members with U Safety?
What does "safety" mean to members of the university community?
U Safety will use this data to help guide community engagement programs and strategies and to measure changes in perceptions of safety over time.
"I want to thank everyone who took the time to provide thoughtful responses to these important survey questions," said Keith Squires, chief safety officer for the U. "We know we have significant work to do, and these responses will help us prioritize how we will make the University of Utah a place of safety and belonging for all members of our community."
Results
The majority of respondents to the survey felt that safety at the U was either improving (1,183) or staying the same (1,180). In addition, 72% of those who have interacted with University Police in the past 12 months were either very or somewhat satisfied with the interaction.
"We are encouraged to learn that most of those who have either needed to interact with our police or who have come across them at a campus event have had a positive experience," said Brian Nicholls, special assistant to the chief safety officer. "However, we are concerned about the number of people who indicated they have been in a situation that warranted contacting the U Safety Department but chose not to. Responses to that question have really helped us identify barriers to contacting University Safety and can help inform how we can ensure everyone feels they can rely on us to help them when they need it."
Respondents were also asked to consider the safety of the U compared to its surrounding areas. Most consider the U to be safer or equally as safe as surrounding areas.
Survey results indicate the top two safety concerns on campus are sexual assault and burglary/theft. Respondents are the wariest of parking lots and structures and feel particularly unsafe at night.
When asked what would make them feel safer at the U, a significant majority of students, staff and faculty selected "improved security infrastructure," signaling things such as improved lighting and additional surveillance cameras on campus. The second most common response was "knowledge of safety options."
Recommendations and next steps
Based on the survey responses, the Survey Analysis Team of graduate students developed three recommendations for U Safety:
Communicate clear pathways for accessing resources.
U Safety is currently in the process of hiring its first Public Relations and Communications Manager. Squires said this elevated communications position will help the department to better educate community members about all the resources they offer and ensure people know how to access them, and build trust so community members feel comfortable engaging those services.
Update infrastructure, particularly to identify and correct gaps in lighting and prioritize pedestrian travel to and from parking.
U Safety is preparing to launch a new safety app that will include virtual walk home options and other innovative features that Nicholls said is part of their immediate plans to improve the safety infrastructure on campus. In addition, the department will continue to partner with Facilities and to participate in important events such as Walk After Dark. U Safety has also established a Pedestrian Safety Subcommittee of its Public Safety Advisory Committee (PSAC) and will work to improve its communication about existing resources such as

SafeRide

and Campus Security Escorts.
Attend to unique needs at the U such as locations spread across the Wasatch Front, female students and distributing more targeted surveys.
Instead of using contract security, Nicholls said they are expanding partnerships between University of Utah Health's community clinics and U of U Health security to staff clinics throughout the region. They also plan to conduct several listening sessions with various groups on campus such as student residents, the Women's Resource Center, the centers within Equity, Diversity, and Inclusion, the One U Thriving Committees and more.
"Receiving this valuable feedback during my first month as chief safety officer sets the tone for the work ahead," said Squires. "I am looking forward to strengthening campus partnerships and engaging in new ones that will help U Safety fill gaps, build transparency, and earn trust as we work together to create a safer and more welcoming environment."
View the full U Safety survey results here.
U Safety also encourages student input on the Campus Climate Survey on Sexual Assault and Misconduct, a survey conducted every two years. To have your voice heard, be sure to complete the survey by Feb. 4.