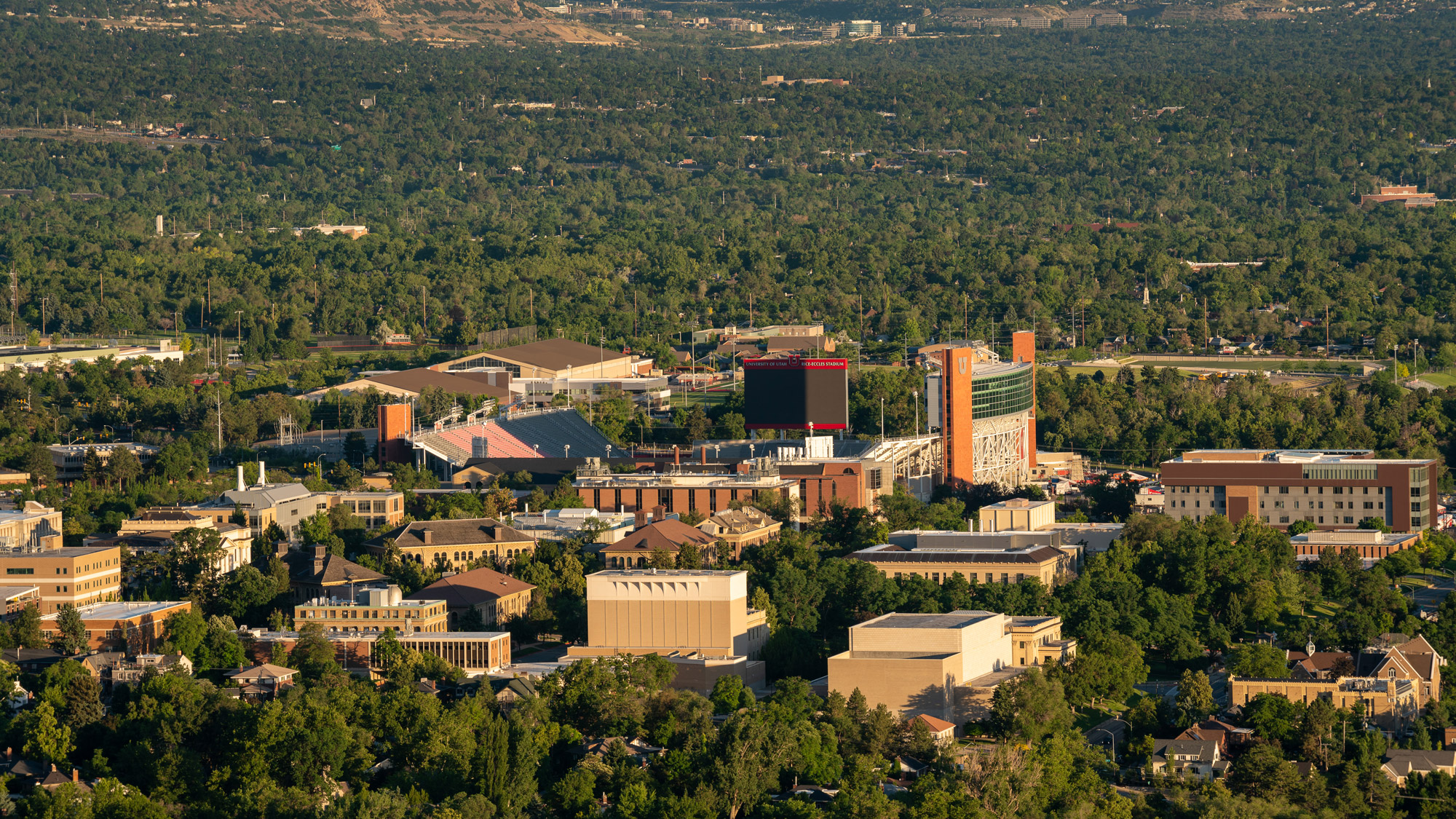 Since joining the University of Utah as the inaugural Chief Safety Officer (CSO) in February 2020, Marlon Lynch has reorganized the structure of the Department of Public Safety. The changes, which include the addition of new leadership throughout the organization and the elevation and growth of existing divisions, increases capacity, improves accountability and better meets the needs of the U community.
Prior to Lynch's arrival, the Department of Public Safety included emergency management, security, dispatch and police services, all of which reported to the chief of police. Under the new organizational structure, Emergency Management led by Jeff Graviet, U Health Security led by Glenn Smith and Campus Security led by Aerin Washington have been elevated to report directly to the Chief Safety Officer. The Police Department, led by Chief Rodney Chatman, also reports to the CSO and retains an embedded victim advocate position. A new Community Services division was created, and the former victim advocate within the Police Department, Jamie Justice, directs this unit. Community Services will work in tandem with police and campus partners to support victims of any crime, including but not limited to, sexual violence.
"We recognize that there are many aspects to individual safety, and we know that our work cannot happen in a silo," Lynch said. "These changes will enhance our partnerships on campus, as well as with community agencies, in order to better serve our community."
Despite the limitations placed on campus by the coronavirus pandemic, Lynch has connected with ASUU, the Academic Senate Executive Committee, Staff Council and other students, faculty and staff members to keep them apprised of these changes, to incorporate their feedback into the department's overall direction and to gain input during hiring processes.
In addition to these division-wide changes, the University Police Department has a new command staff who will lead a unit focused on fostering partnerships and collaborating with community stakeholders, including faculty, staff and students; Emergency Management's responsibility will expand to support travel safety and the communications center; and U Health Security will grow along with the health system, moving into community clinics throughout the state. Community Services will not only provide victim services but will also support the university's behavioral intervention efforts and the Threat Assessment Team, which is being developed. A new building to support these functions is scheduled to break ground at the end of 2020.
Under the direct oversight of the Chief Safety Officer, an administrative unit led by Annalisa Purser manages strategic communications and marketing, strategic initiatives and budget planning. Beginning July 6, 2020, Keith Squires will serve as executive officer, focusing on relationships with external public safety agencies and public safety committee management. This includes several existing committees, along with some new ones, that will provide guidance to the Department of Public Safety and ensure a broad representation of campus constituents are included in decision-making. Squires was on the team that conducted the independent review after the tragic murder of U student Lauren McCluskey in 2018. A new Security and Law Enforcement Technology director, currently being recruited, will provide technical support to the department, oversee and manage the information technology infrastructure that supports the department's Communications Center, and will maintain and develop law enforcement technology, including access control systems, security cameras, alarm systems, body cameras, etc.
The Department of Public Safety will also coordinate closely with other areas of campus that have direct responsibility for aspects of safety, including many units within Student Affairs, Facilities Management, Environmental Health and Safety, and Global Engagement.
"This is a transformational time," Lynch said. "I am honored to be part of the foundational efforts in creating a culture of safety at the U."