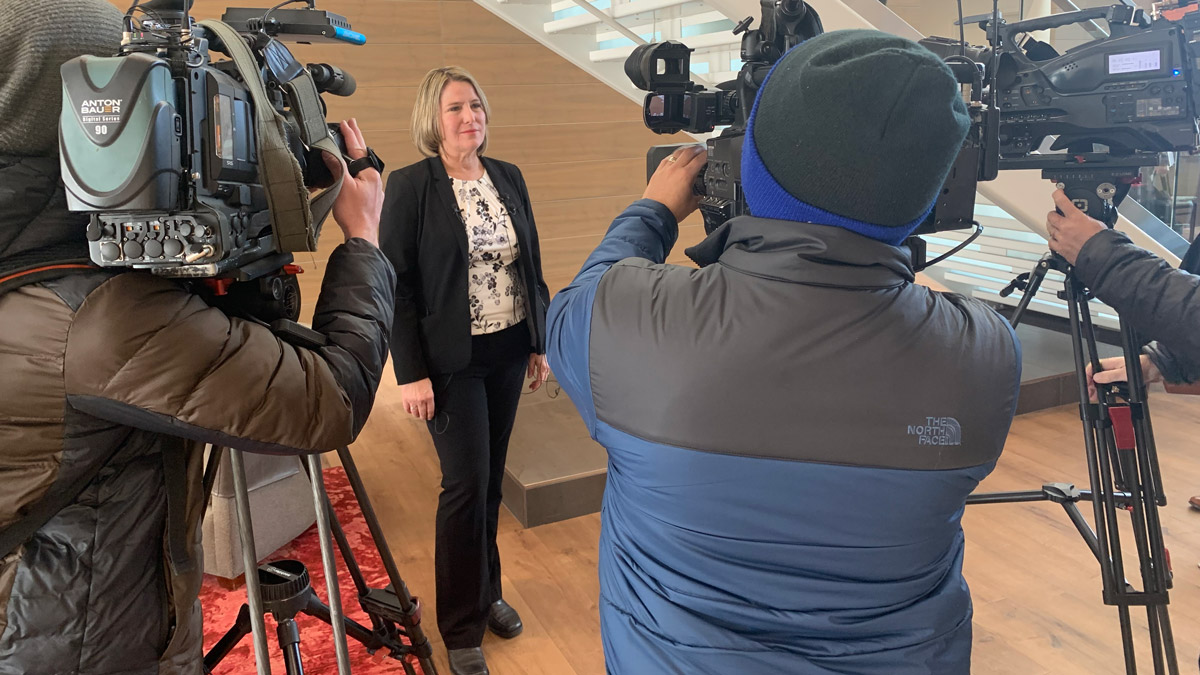 The University of Utah Department of Public Safety's first Campus Safety Conference on March 1 was a platform for two grieving mothers determined to alter the trajectory of campus and interpersonal violence.
Jill McCluskey, whose daughter Lauren was killed on the U's campus on Oct. 22, 2018, by a man she had briefly dated, opened the conference noting all the safety improvements made at the U, but also the work still remaining, including continuing to break down silos and improve cross-campus communication. Everyone on campus—from counselors to resident advisors to professors—needs to listen to victims and be accountable for mistakes when they are made, she said.
Chin Rodger, the mother of the alienated young man who shot and killed six and wounded 14 in Isla Vista, near the University of California, Santa Barbara in 2014, walked conference attendees through the seemingly innocuous changes in her son's behavior that might have been identified as red flags if an official threat assessment had been done. "I hope my hindsight will be others' foresight," she said.
Both women said sharing their experiences and challenging Utah's campus safety leaders to keep striving to improve, helps to ease the pain and doubts raised by their children's deaths.
"I want to thank everyone who has joined the U in this effort to make changes and make things better. I see the progress," McCluskey said. "It means so much to me and actually helps me in my grief. I can take positive steps to make things better, to help make sure that this doesn't happen to other parents and other daughters."
Department of Public Safety leaders organized the conference as part of a long-term outreach campaign—sharing the lessons learned from past mistakes, as well as best practices and new ways of thinking—to improve campus safety across the state.
"Our job is unique (and complex) in public safety," said Keith Squires, chief safety officer. "We are responsible for making these beautiful, and vast, public spaces safe for learning, working, attending events and for some, providing patient care."
"Families from around the world entrust their most precious people to us—children, parents, siblings, friends and loved ones," he added. "We strive every day to create places of welcome and belonging for all, while keeping the dangers of society out. It's a complicated profession, but we are committed to serving our campus communities."
By being transparent and collaborating with peer institutions in shared knowledge, training and at conferences like the one this week, President Taylor Randall said, the university's public safety department can become a national leader in campus safety.
"Our desire is to set a national standard for safety practices at a public university. That desire is foundational to everything we do," Randall said. "It is our dedication to transparency that shines a light, not just on where we've been, but on where we need to go."